The specifications of HDPE corrugated pipes may vary based on the specific application and manufacturer. However, some general specifications for HDPE corrugated pipes are: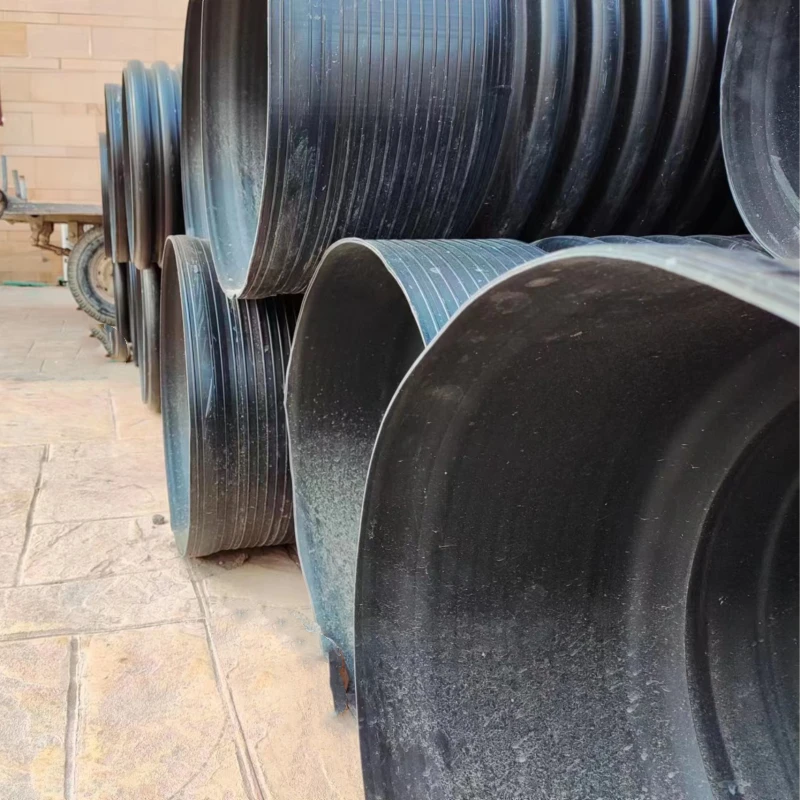 Material: High-density polyethylene (HDPE)

Diameter range: Typically available in diameters ranging from 20mm to 1200mm.

Length: Available in standard lengths of 6m, 9m, and 12m.

Corrugation profile: Typically, double-wall corrugated pipes are used. The corrugation profile can be circular, semi-circular or rectangular depending on the application.

Jointing system: Various jointing systems are available such as socket fusion, butt fusion, electrofusion, and mechanical jointing systems.

Color: Available in black or other colors based on the customer's requirements.

Standards: HDPE corrugated pipes must meet the relevant industry standards and regulations such as IS 14930, IS 16098, and ASTM F 405.
It is important to note that the specific specifications of HDPE corrugated pipes may differ based on the manufacturer and the intended application. It is recommended to consult the manufacturer's product data sheets for the specific technical details.

Here are the top 10 HDPE corrugated pipe manufacturers in India:

These manufacturers offer a wide range of HDPE corrugated pipes in various sizes, thicknesses, and specifications. They use advanced technology and high-quality raw materials to produce durable and reliable pipes that are suitable for a range of applications, including sewage, drainage, cable protection, and more. It is important to research and compare the products and services of different manufacturers to find the best one for your needs.
Shandong Haili Pipeline Technology Co., Ltd was built in 2013, is one of the largest HDPE Corrugated pipe manufacturers in China. Covering an area of 10,000 square meters, with a total investment of 65 million dollars. Now we have more than 24 sets of plastic pipe production lines, which can provide a wide range of HDPE pipes and pipe fittings, as well as provide pipe material research and development, underground pipe network design, etc.
Haili's production line include PE water pipes, PE gas pipes, PE mine pipes, PE sprinkler/irrigation pipes, MPP electrical conduit pipes, PVC-U water supply pipes, PE steel-reinforced drainage pipes, glass fiber reinforced SMC chambered plastic inspulses domestic septic tank. These products are widely used in rainwater collection, sewage discharge, water supply&reuse, natural gas transportation and industrial fluid transportation. The Haili Pipe brand has emerged as a leader in the Chinese pipe industry.
If you want to purchase HDPE Corrugated pipe, you can also contact us.