1. Overview of the modified plastics industry
The need for non-toxic plastic products is increasing day by day, becoming the world's largest application market and the main demand growth driver for modified plastics.
Currently, the annual output of modified plastics from large-scale industrial enterprises in China exceeds 20 million tons, and the modification rate accounts for about 22%. Compared with the global plastic modification rate of nearly 50%, there is still a lot of room for improvement. It can be said that China The scale of the modified plastics industry is huge, but the industry concentration is not high. Mainly present the following status:
(1) The market situation of China's modified plastic products presents the characteristics of many low-end products, unstable quality of mid-end products, and lack of high-end products, resulting in a certain surplus in the field of mid- and low-end products in the industry, while high-end products need to be imported from abroad. In terms of imports, there is a situation of structural excess and fierce competition in the market with large output and low added value.
(2) The regional concentration of the modified plastics industry is relatively high, and the development of various cities is highly unbalanced. The modified plastics industry chain enterprises are mainly distributed in Guangdong and Jiangsu, followed by Shandong, Zhejiang, Anhui, and other regions; in other places, such as Shanghai, Fujian, and other provinces and cities, although there are enterprises distributed, the number is small. From the perspective of the distribution of representative enterprises, there are many representative enterprises in Guangdong, Jiangsu, Zhejiang, Shandong, and other places, among which Guangdong has the most representative enterprises, such as Kingfa Technology, National Science and Technology, Polypec Chemical, Silver Jubilee Technology, etc.
(3) There are a large number of enterprises in the modified plastics industry, the industry concentration is low, and the scale of enterprises is generally small. According to incomplete statistics, there are more than 10,000 active/surviving enterprises in China whose business scope covers "modified plastics", but there are less than 1,000 modified plastics enterprises with a registered capital of more than 50 million yuan, and less than 100 enterprises with an annual output of more than 10,000 tons. Few companies have independent innovation capabilities and can provide customers with overall solutions for modified materials.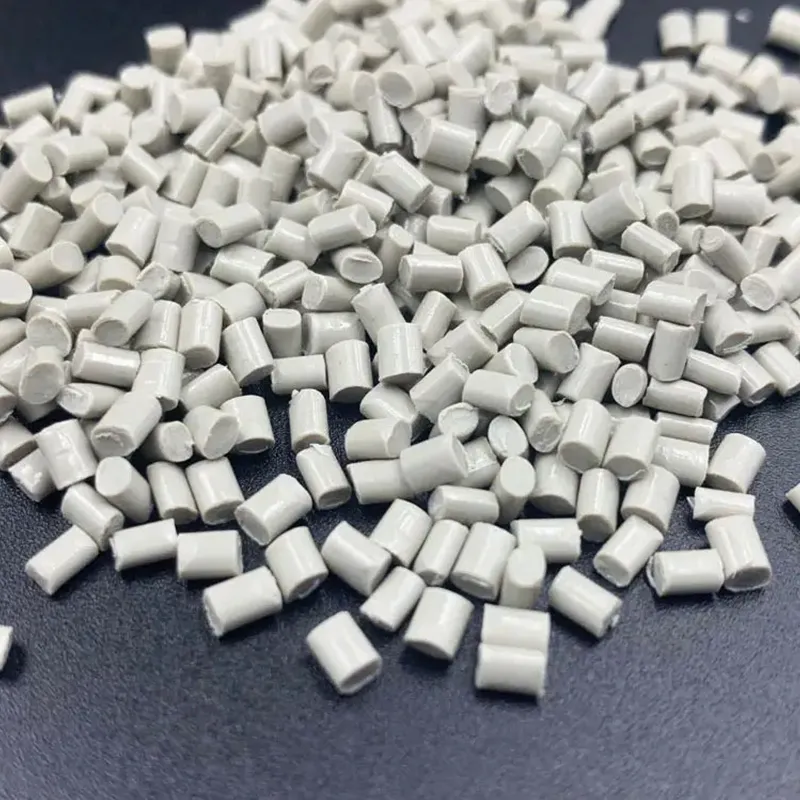 2. Development of modified plastics industry in the first half of 2022
In the first half of 2022, the international environment will become more severe and complex. Since the end of February, the "Russian-Ukrainian crisis" has continued to escalate, bringing huge impacts on global politics, economy, trade, energy, and finance.
In terms of commodities, oil and natural gas prices have risen by more than 50% respectively, the largest increase in crude oil prices since 2009; on the other hand, the epidemic has spread in Jilin, Guangdong, Shanghai, Beijing, and other places since March. Control measures have been continuously introduced and upgraded, which have had a great impact on both the supply and demand sides of the economy, especially the impact of the Shanghai epidemic on the national and even global industrial chains. Affected by the above factors, the prices of chemical products ran at a high level in the first half of this year. However, as China's automobile, real estate, and home appliance markets were under severe pressure amid repeated epidemics, the market size declined year-on-year, and terminal consumption was sluggish. Restrict the prosperity of the new chemical material industry.
According to statistics from the National Bureau of Statistics of China, China's plastic product processing industry has experienced a year-on-year decline since April. The cumulative output in the first half of the year was 38.215 million tons, a year-on-year decrease of 3.2%. Resulting in the insufficient release of overall production capacity.
continuously promotes the development and research of functional materials, continues to enrich the product structure, and continues to deepen the cooperative relationship with customers. The modified plastic segment achieved an operating income of 2.78 billion yuan, an increase of 16.2% year-on-year. Huitong Technology's modified plastic segment achieved sales revenue of 1.24 billion yuan in the field of home appliances, a year-on-year decrease of 10.71%, and sales revenue in the automotive field of 630 million yuan, a year-on-year increase of 43.09%. Among them, new energy vehicles achieved sales revenue of 140 million yuan, a year-on-year increase of 216.35%.
In recent years, with the continuous improvement of China's product quality requirements, modified plastics have continued to develop towards high-end performance and functional customization; under the high-tech and high-scale threshold, low-end production capacity has been cleared and the industry continues to integrate, and the industry is gradually moving to the top. The market is concentrated and the Matthew effect is prominent. The competitive advantages of leading modified plastics companies are expected to continue to improve, and their shares will maintain orderly growth.
3. Market demand of modified plastics industry and situation of main downstream application industries
Modified plastics have a wide range of downstream applications, including home appliances, automobiles, communications, electronics, medical care, rail transit, precision instruments, home building materials, security, aerospace, military and other fields. Home appliances and automobiles are the two largest application fields.
According to the National Bureau of Statistics, due to the impact of the epidemic, the home appliance market will continue to be under pressure in the first half of 2022. In the first half of the year, the sales volume of China's home appliance market was 360.9 billion yuan, a year-on-year decrease of 11.2% (categories involving color TVs, white appliances, kitchen and bathroom, and small home appliances) . In June, as the epidemic entered a stable period, the accumulated consumer demand ushered in a partial release, and the overall pressure on the industry eased. In terms of the automobile industry, from January to June 2022, China's automobile production and sales have completed 12.117 million vehicles and 12.057 million vehicles, a cumulative decrease of 3.7% and 6.6% respectively. Among them, new energy vehicles have performed well, with production and sales of 2.661 million vehicles and 2.60 million vehicles respectively. million units, an average increase of 1.2 times year-on-year, and a market share of 21.6%.
In addition, with the development of emerging fields such as new energy vehicles, photovoltaics, artificial intelligence, the Internet of Things, smart home appliances, rail transit, and 5G communications, the downstream market will continue to increase the requirements for material performance. On the one hand, the requirements are getting higher and higher, and the upgrading of modification equipment and modification technology is constantly promoted, which has led to the birth of more high-quality modified plastics.
In the future, with the continuous deepening of China's industrial upgrading, consumption upgrading and green environmental protection concepts, as well as the gradual implementation of policies such as "new urbanization" and "building a beautiful China", relying on the continuous expansion of downstream market demand, the downstream application fields will continue to expand. China's modified plastics industry has a bright future!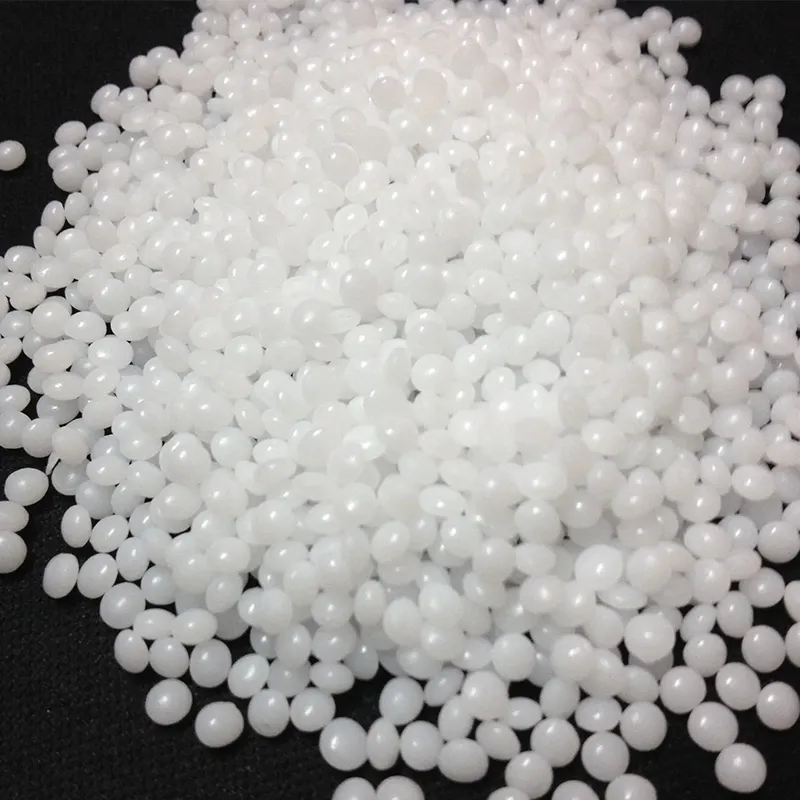 4. Suggestions for modified plastics industry development
At present, China's modified plastics industry is still in the transition period from extensive development to refined development. There are a large number of modified plastics manufacturers, the proportion of small and medium-sized enterprises is too large, the proportion of medium and low-end products is too high, the production capacity is excessive, and the industry competition is fierce. , The homogenization of industry technology is serious. Only by continuously improving core technology and product quality can we meet market demand, expand market share, and avoid being eliminated by the market. Therefore, it is necessary for industry authorities and associations to guide enterprises to further expand downstream application areas, aim at import substitution needs, strengthen industry-university-research cooperation, accelerate key commonality and core technology research and development, enhance the core competitiveness of enterprises, and promote the healthy and sustainable development of the industry.
1. Relying on the national encouragement and support policies to accelerate the transformation and upgrading of enterprises
Polymer modified materials are an important branch in the field of new materials, a scientific and technological field that China focuses on, and an important part of the strategy of manufacturing a strong country and the strategy of innovation-driven development. In recent years, the government authorities have issued a series of industrial policies to encourage the development of polymer modified materials industry. Policy documents such as "Made in China 2025", "Guidelines for the Development of New Materials Industry", and "Guidelines for the First Batch of Application Demonstration of Key New Materials (2019 Edition)" have been issued one after another, guiding the direction for the development of China's new materials industry. In July 2021, the National Development and Reform Commission issued the "14th Five-Year" Circular Economy Development Plan, proposing key tasks: increasing the proportion of alternative use of recycled raw materials, implementing industry-standardized management of waste plastic recycled resources recycling, and promoting the accumulation of resources to advantageous enterprises. Accelerate the establishment of a system for the promotion and use of recycled raw materials, expand the market application channels for recycled raw materials; make overall plans for the construction of renewable resource processing and utilization bases, promote the classified utilization and centralized disposal of waste plastics and urban waste, and guide the agglomeration and development of renewable resource processing and utilization projects.
Therefore, industry authorities and associations should focus on supporting small and medium-sized modified plastics enterprises, enhance the scientific and technological capabilities of small and medium-sized enterprises, guide the development and application of specialized and special new products, and significantly improve the value-added service level of modified plastic products; Enterprises with strong international competitiveness can comprehensively reduce the production factors and product circulation costs of regional industrial clusters, and enhance the industrial competitiveness of the entire region. Encourage the merger and reorganization of enterprises, support enterprises to become bigger and stronger, accelerate the integration of resources, guide enterprises to form strategic alliances, and amplify the agglomeration effect and scale effect of industries.
2. Aim at the demand for import substitution and enhance market competitiveness
The modified plastics industry has a long history of development in developed countries. Large international chemical companies such as BASF, Dow, DuPont, and SABIC have obvious advantages in raw material supply, business scale, and technology accumulation. It is in a leading position in formula research and development, processing and manufacturing, brand quality, etc., and its products are widely used in high-end fields.
At present, China's high-end modified plastics, especially special engineering materials, are still relatively dependent on foreign countries, and the trend of import substitution is becoming more and more obvious. The application of high-end modified plastic products with low density, high rigidity, high toughness, high temperature and low volatility will become wider and wider. It is suggested that relevant enterprises should seize the downstream industries, including automobiles, home appliances and other consumer goods fields. Most of them have the characteristics of various products, fast replacement, strong personalization and trendy characteristics, and develop and customize them according to the special performance requirements of downstream customers. New products that meet their performance and index requirements, and assist customers to solve applied technical problems such as product pre-sale material selection, structural design, and after-sale products match the other party's manufacturing process and equipment. Closely follow changes in the market and customer needs, and provide tailor-made personalized services according to customer needs, which enhances customer dependence, improves customer loyalty, and expands and stabilizes customer groups.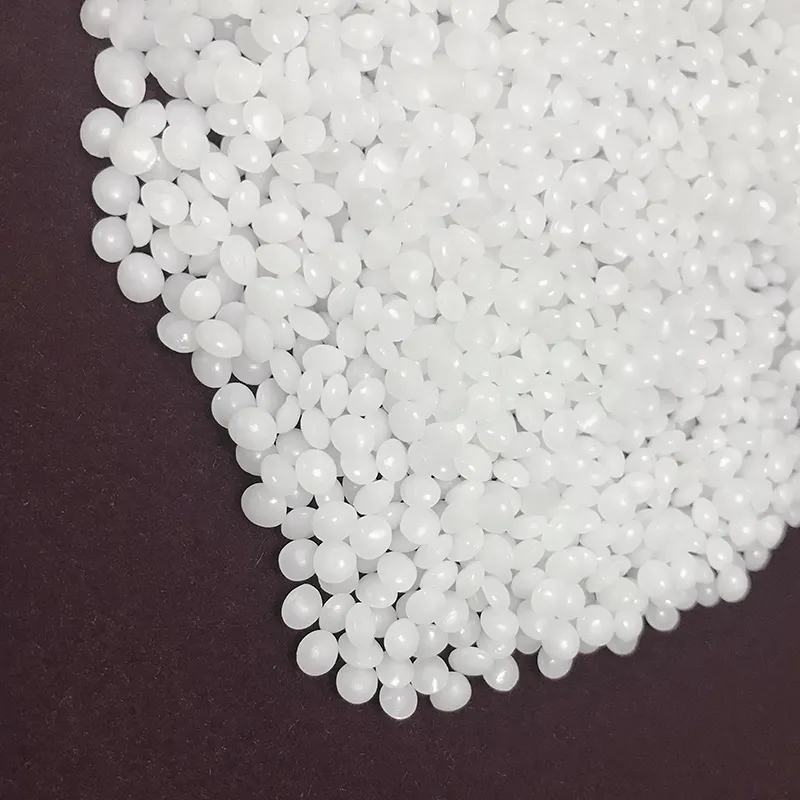 3. Strengthen the industry-university-research cooperation mechanism and accelerate the research and development of key commonality and core technologies
The downstream application fields of modified plastics are relatively extensive, and the applications of different scenarios often put forward different requirements on the performance of modified plastic materials. Therefore, the modified plastics industry has high requirements for enterprises in the research and development capabilities of formulations and processes. Enterprises must be able to provide customers with targeted services in formula design, product supply and downstream process parameter configuration according to the different needs and quality standards of downstream customers, in order to gain a firm foothold in the market competition and seek development. In the formula design of modified plastics, slight changes in the variety or quantity of resin raw materials or modified additives may cause huge changes in the performance of the final product. It is one of the important core competitiveness that distinguishes leading enterprises from ordinary enterprises. There are still a large number of small and medium-sized enterprises in China's modified plastics industry, which do not have very good scientific and technological research and development capabilities.
Therefore, it is suggested that enterprises should increase investment in research and development, and speed up the research and development of core technologies of enterprises through industry-university-research cooperation and the scientific research strength of scientific research institutions in universities. Relevant departments give full play to the advantages of industry management and communication platforms, guide industrial leading enterprises, upstream and downstream enterprises, and university scientific research institutions to jointly carry out industry-university-research cooperation, guide the establishment of industrial innovation alliances, and set up scientific and technological service platforms in qualified university research institutes. Honorary titles and publicity and promotion to the industry to promote the establishment of a sound technological innovation system in the industry. By recommending and guiding more enterprises to strengthen exchanges and cooperation with existing university scientific research institutions, give full play to China's advantages of large demand and large production capacity in the modified plastics market, strengthen collaborative innovation and joint research based on industry-university-research, and break through the constraints that restrict the development of the industry The key commonality and core technology of the company, vigorously promote the technological progress and quality improvement of the modified plastics industry, and expand the downstream application fields of products.
Source: Internet