Main specifications of pe80/pe100 outdoor water pipe
Material: PE80 or PE100
Pressure Rating: 0.6MPa, 0.8MPa, 1.0MPa, 1.25MPa, 1.6MPa
Place of Origin: China
Size: 20mm ~ 1600mm
Standard: GB/T13663-2000, ISO4427-2007
Colors: Blue, Black with blue stripes, Other colors are also available upon request
Applications:Municipal water supply, Commercial & Residential water supply , Industrial liquids transportation, Sewage treatment
Service Life: 50 years at rated temperature and pressure
Working Temperature: under 40℃
Payment items: T/T L/C
Port: Qingdao
Pipe Connection:The connection types of PE water pipe and PE gas pipe include electro fusion and butt fusion.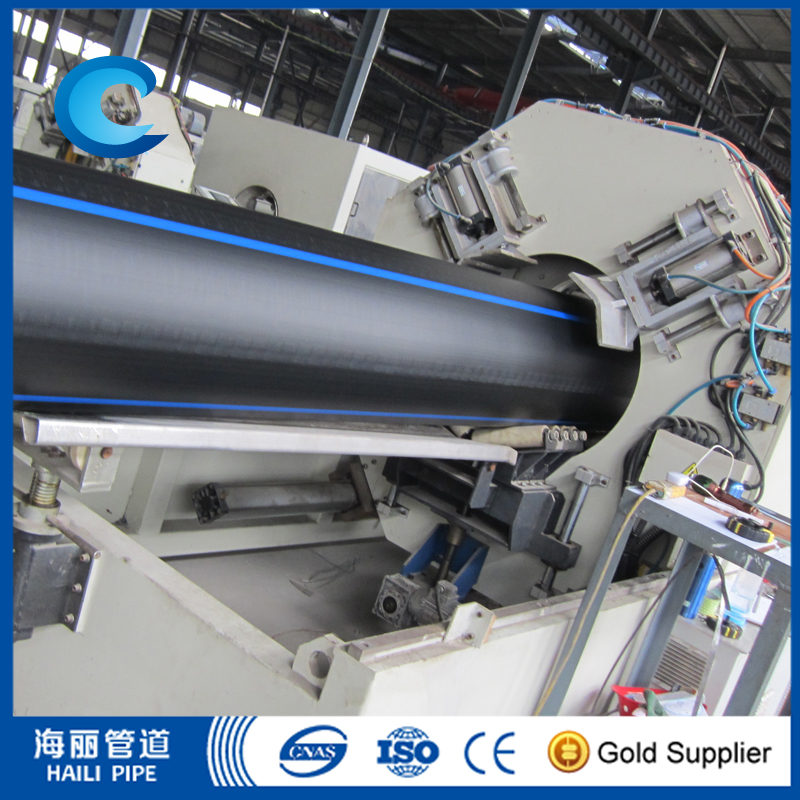 PE80/PE100 outdoor water pipe production line

This is our PE water pipe production equipment. The large-scale intelligent water pipe manufacturing equipment in Germany can greatly provide water pipe production capacity and yield. With these excellent equipment, the stable quality of outdoor water pipes can be guaranteed. At the same time, it can improve production capacity and meet the different standards of Europe, the United States, Japan, South Korea and other countries.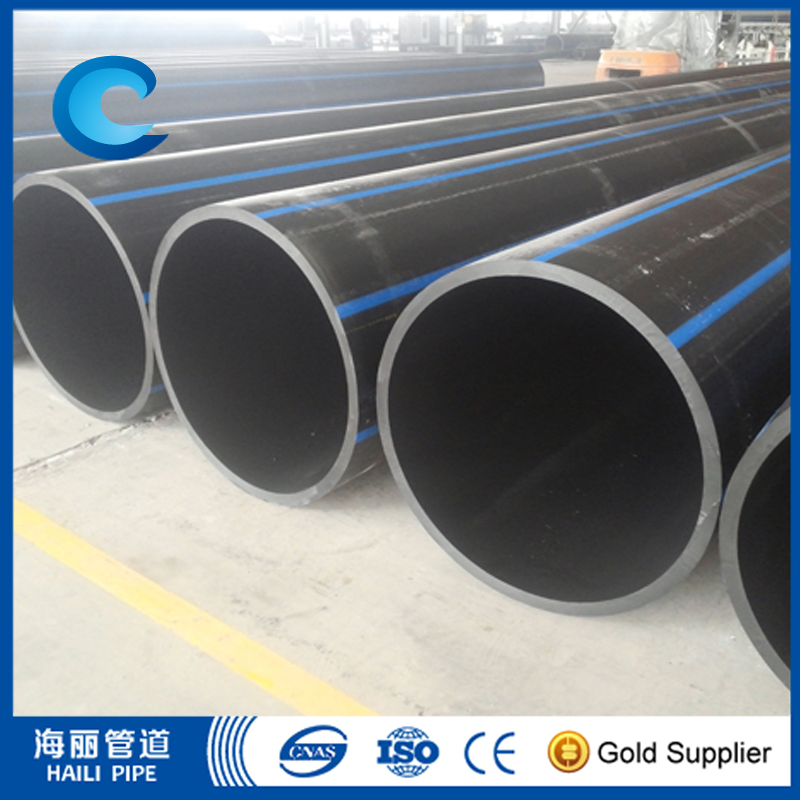 PE wide diameter outdoor water pipes are produced for transportation
Generally, our PE wide diameter outdoor water pipes factory will have some outdoor water pipes in stock. The quality of the water pipe can also be clearly seen from the outer surface of the water pipe. The thickness and diameter of the pipe wall are produced and processed in accordance with international standards. If you have an urgent order, we can guarantee the quality of the water pipes.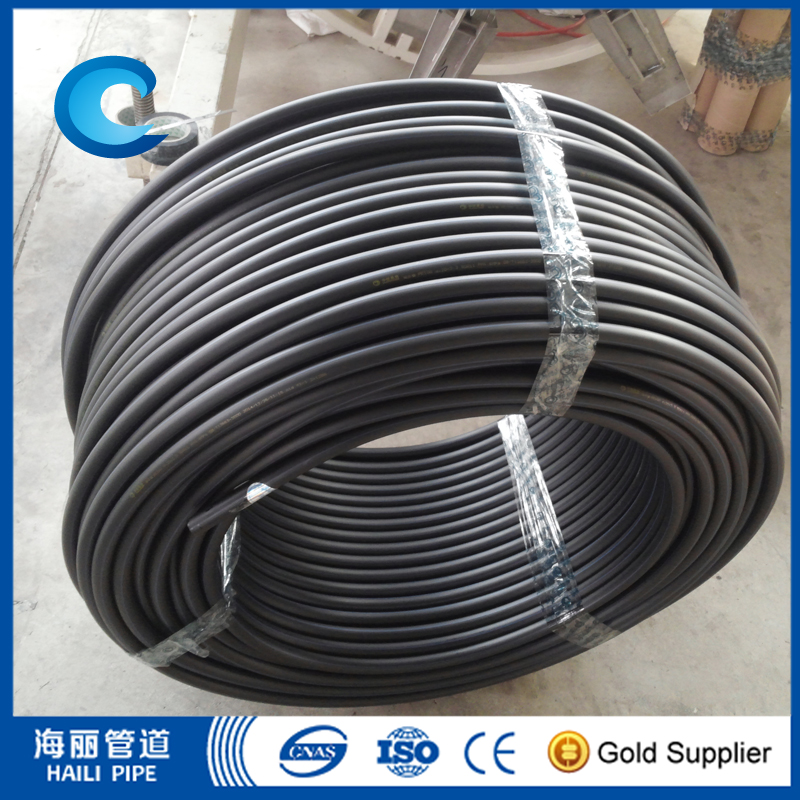 If you want to buy small caliber outdoor water pipes. Just tell us the water pipe parameters and the required standards, and we can produce them perfectly. We are a powerful manufacturer of outdoor water pipes in China. Can let you in our factory, one-stop worry free purchase of water pipes.
Precautions for connecting PE80/PE100 pipe
The general principle of the PE pipe welding is that the polyethylene melts in 190-240 ℃ range(generally, melting temperature of different grades of raw materials is also different), then if the melting pipes can be fully contacted with the proper pressure (the pressure of electro fusion comes from expansion of polyethylene itself in the process of melting), after cooling they can be melted into a entirety firmly. Flange connection or plastics-steel transition joint should be used when PE water pipe or PE gas pipe connects with pipe, valve and fittings of other materials.
PE80/PE100 outdoor water pipe Advantages:
Non-toxic: no heavy metal additives, no dirt, no secondary pollution caused by bacterium

Corrosion Resistant: resist chemical mediator corrosion and electron chemical corrosion

Low Flow Resistance: smooth inner wall and low friction result in low flow resistance and high volume

Excellent Flexibility: can be coiled

Easy Installation: light weight and can be carried and installed easily

Long service life: safe for more than 50 years at rated temperature and pressure

Various connection type: butt fusion joint, electro fusion joint

Recycled and Environment-friendly