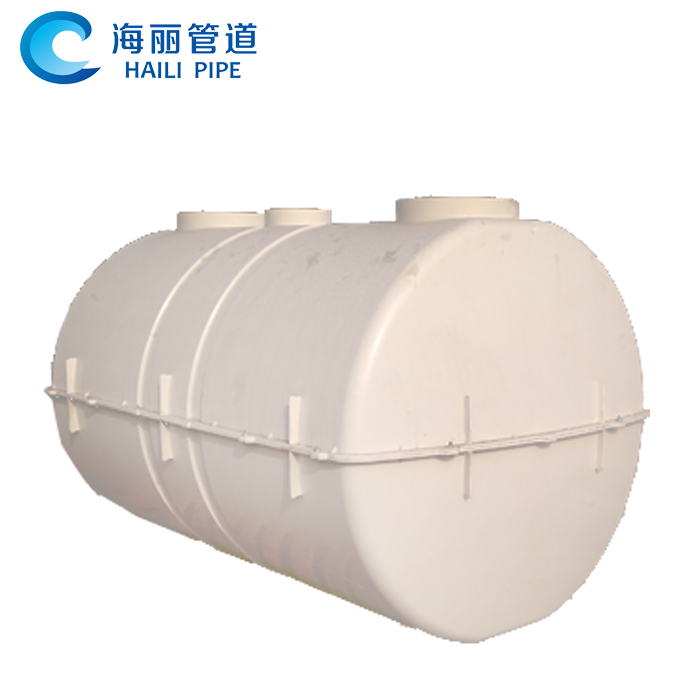 Product parameters of our SMC molded plastic septic tanks(FRP)
| | | |
| --- | --- | --- |
| Specification | Dimensions | Caliber of pipe |
| 1.0m³ | 174*97.8*49.5 | 200*315*200 |
| 1.2m³ | 181.8*117.8*59.8 | 200*315*200 |
| 1.5m³ | 181.8*117.8*59.8 | 200*315*200 |
About septic tanks



A septic tank is a device that processes manure and filters it for sedimentation. The principle is that the solidified material decomposes at the bottom of the pool, and the hydrated objects on the upper layer enter the pipeline and flow away, which prevents the pipeline from clogging and gives the solidified objects (such as feces and other garbage) enough time to hydrolyze. A septic tank refers to a small treatment structure that separates and settles domestic sewage and performs anaerobic digestion of sludge.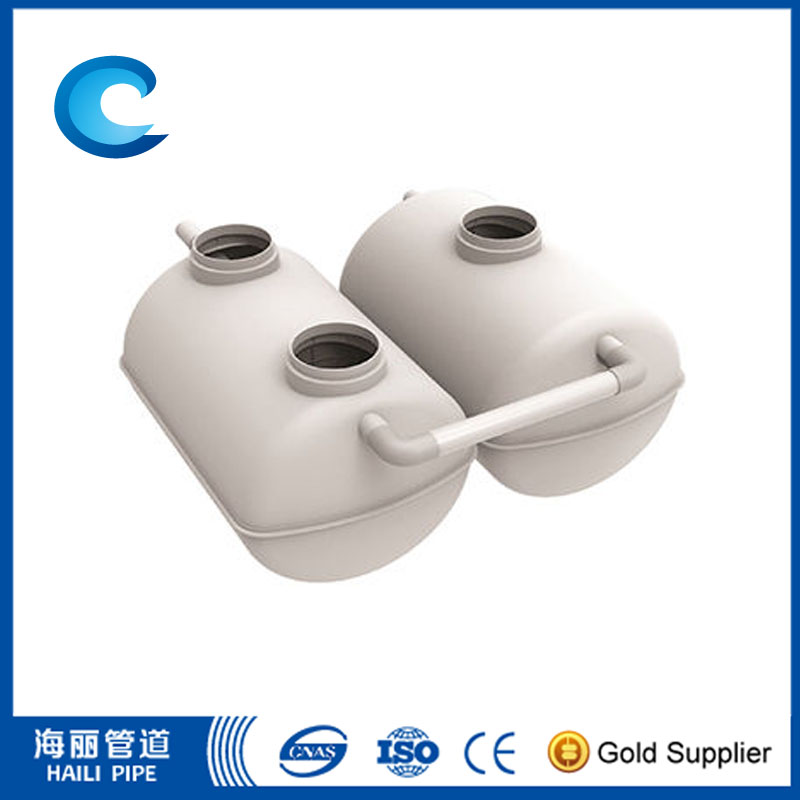 Process principle of septic tank
A septic tank is a treatment facility that uses the principles of sedimentation and anaerobic fermentation to remove suspended organic matter in domestic sewage, and is a primary transitional living treatment structure. Domestic sewage contains a lot of feces, paper scraps, pathogens... The solid concentration of suspended solids is 100~350mg/L, the concentration of organic matter CODCR is between 100~400mg/L, and the concentration of suspended organic matter BOD5 is 50~200mg/L . The sewage enters the septic tank after 12~24h of sedimentation, which can remove 50%~60% of the suspended solids. The precipitated sludge is decomposed by anaerobic fermentation for more than 3 months, so that the organic matter in the sludge is decomposed into stable inorganic matter, and the perishable raw sludge is converted into stable cooked sludge, which changes the structure of the sludge. The moisture content of sludge is reduced. Sludge is regularly removed and transported to landfill or used as fertilizer. The residence time of sewage in the septic tank should be 12h~36h. For sewage treatment systems without sludge disposal, the volume of the septic tank should also include the volume of stored sludge.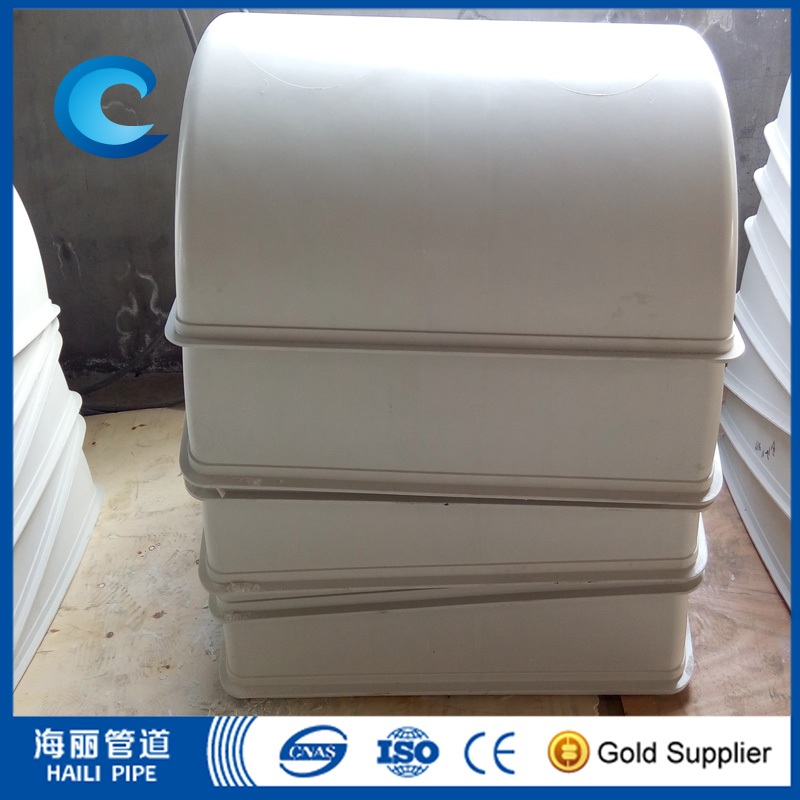 SMC molded plastic septic tanks
SMC is the abbreviation of Sheet molding compound, that is, sheet molding compound. The main raw materials are composed of SMC special yarn, unsaturated resin, low shrinkage additives, fillers and various auxiliaries. It has high mechanical strength, light material weight, corrosion resistance, long service life, high dielectric strength, arc resistance, flame retardant, good sealing performance, flexible product design, easy large-scale production, and all-weather protection function. It can meet the needs of various harsh environments and places in outdoor engineering projects.
SMC material is non-toxic, environmentally friendly and can be used with confidence. The SMC septic tanks we produce have strong cold and heat resistance, aging resistance and friction resistance.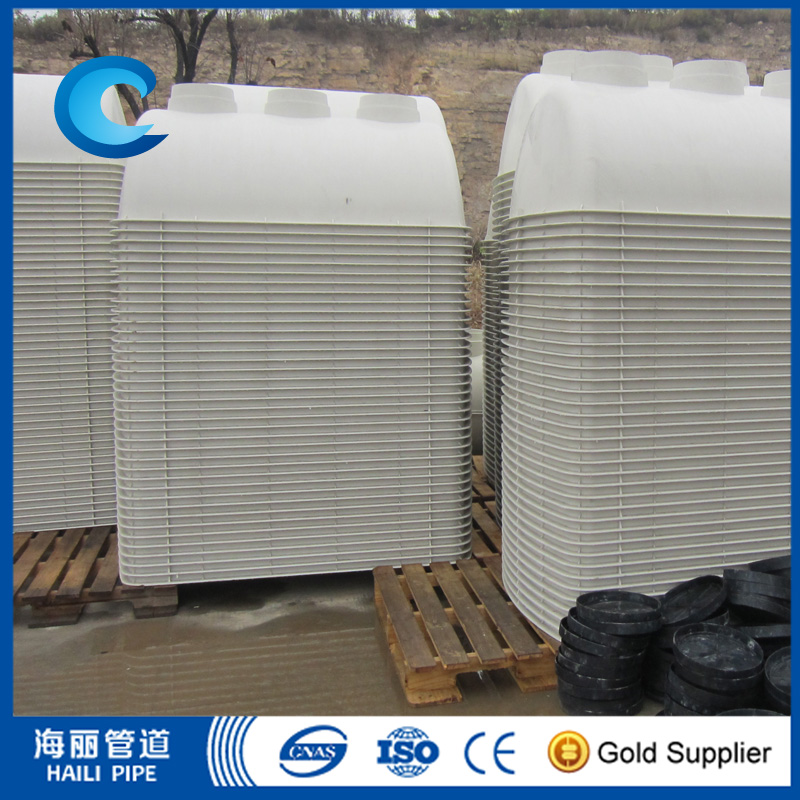 Advantages of our SMC molded septic tanks
Fast installation and construction, very short construction period

Small footprint and excavation area

Patented design, high compressive strength

Antibacterial material, the service life is more than 100 years

Low product cost, high quality and low price

Patented technology, good water treatment effect

No leakage, no pollution, truly environmentally friendly

Cheaper and better than GRP septic tank