The advantage of Steel wire reinforced PE pipe
Steel wire mesh reinforced PE composite pipe is rigid and has good impact resistance. The steel mesh skeleton composite pipe is moderately flexible, and the rigidity and flexibility are combined. The elasticity of steel is about 200 times that of polyethylene, and the reinforcing effect of the PE steel mesh skeleton composite pipe makes the steel skeleton composite pipe better in rigidity, impact resistance, and dimensional invariance than any pure plastic pipe. , and because the mesh steel skeleton itself is a flexible structure, the PE steel wire composite pipe also has certain flexibility in the axial direction.
Therefore, Steel wire reinforced PE pipe also has the characteristics of combining rigidity and flexibility, which makes loading, transportation, equipment compliance, and operation reliability better, and buried laying equipment can effectively withstand the impact caused by uneven settlement, slip, vehicles, etc. load. These are things that concrete pipes and cast iron pipes are often unable to do. Because Steel wire mesh reinforced PE composite pipe has good flexibility and does not have high requirements on the bottom of the pipe trench, it can be properly bent and installed in rugged terrain, which is more conducive to construction in harsh conditions. Under the condition that the temperature of the conveying medium does not change much, it is generally unnecessary to install a compensator, which can greatly reduce the cost of materials and installation.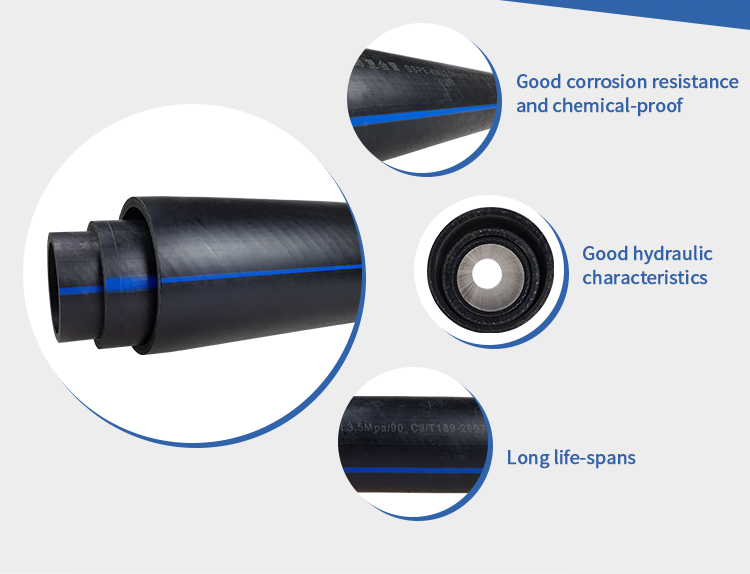 Steel wire reinforced PE pipe used in irrigation
Steel wire reinforced PE pipe has the characteristics of strong corrosion resistance, anti-aging, and long service life. Steel wire reinforced composite pipe is light in weight, quick in connection and construction, safe, complete in specifications of supporting pipe fittings, and low in overall project cost. The PE steel mesh skeleton composite pipe is locally and accurately irrigated, which greatly improves the utilization rate of water, reduces the growth of weeds, improves the soil structure, and reduces the pressure on the water source. Really low investment, high returns. Steel wire mesh reinforced PE composite pipe maintains the normal state of water and soil resources, realizes a virtuous cycle, and creates favorable conditions for water-saving irrigated agriculture to achieve stable and high yields.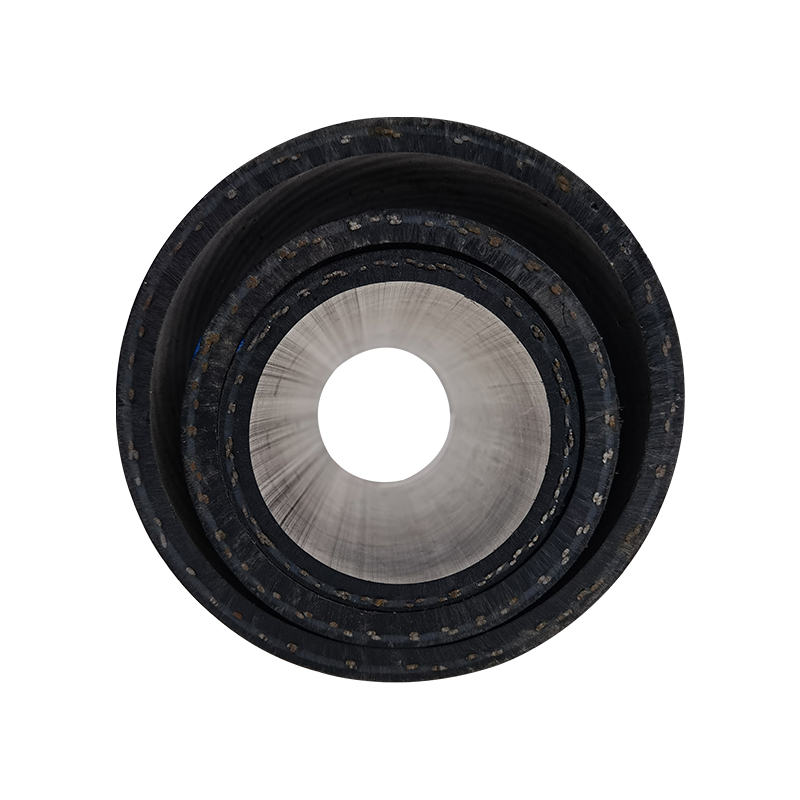 Scope of application about Steel wire reinforced PE pipe
●Municipal engineering: urban water supply, heating network return water, gas, natural gas pipelines.
●Chemical engineering: Process pipes and discharge pipes for conveying corrosive gases, liquids, and solid powders in acid, alkali, salt manufacturing, petrochemical, fertilizer, pharmaceutical, chemical, rubber, and plastic industries.
● Oil field and gas field: oily sewage, gas field sewage, oil and gas mixture, secondary and tertiary oil gathering, and transportation process pipes.
●Thermoelectric project: pipelines for process water, return water transportation, dust removal, waste residue, etc.
●Metallurgical mines: pipes for corrosive medium transportation, pulp, and tailings process in non-ferrous metal smelting.
●Highway: Buried drainage pipes, cable conduits
●Ocean engineering: seawater transportation, submarine pipelines, and optical (electrical) cable conduits, etc.
●Shipbuilding: ship sewage pipes, drainage pipes, ballast water pipes, ventilation pipes