1. Basic raw materials of PVC Resin Calcium powder Stabilizer Lubricant Modifier
2. Process flow from raw materials to finished products Mixing - silo - screw - shaping - (mold) cooling - traction - shearing
3. Physical and chemical properties of PVC: white powder with amorphous structure, translucent and shiny, starts to decompose at about 133 degrees, poor stability to light and heat, fully decomposes to produce hydrogen chloride when exposed to sunlight above 100 degrees or longer, (white - yellow line - red-brown-black) factors: stabilizer, temperature, lubricant.
4. Resin: commonly used are SG5 type (commonly used for pipes) and SG8 type (commonly used for pipe fittings), PVC basic raw materials,
Calcium powder is divided into: light calcium, heavy calcium, nano-calcium, adding too much calcium powder will affect the quality. The number of servings is about 10-15 servings)
Light calcium: the quality of the product is good (the tube is hard) and it is mostly used on pipe fittings
Heavy calcium: good appearance (soft pipe) mostly used on pipes
Stabilizer: calcium zinc, lead salt (toxic), organic tin Function: prevent resin from decomposing, adding too much will affect plasticization, and adding too little will have bad effect.
Lubricant: PE wax, paraffin (external lubrication) to prevent objects from adhering to the equipment, stearic acid (internal lubrication), fused with resin to reduce intermolecular friction.
Plasticizers: Common lipids.
5. Products with simple shapes are generally extruded products (drainage pipes, threading pipes), and products with more complex shapes are generally injection molded products (pipe fitting profiles)
6. Vicat - the critical value of softening temperature, the temperature at which a 1mm2 indenter is pressed into a depth of 1mm under a certain load and a certain temperature.
7. Titanium dioxide - refracts yellow light, whitening agent - absorbs ultra-violet ultramarine blue and phthalocyanine blue, both of which are used to adjust the color, and the amount of 15g is very small.
8. CPE (common) will be soft if added too much, and will be brittle if added too little. The quality of CPE on the market is uneven. It is recommended to use modifier CPM in the same formula. .
9. The threading tube turns yellow: the stabilizer is insufficient, the temperature is too high or not resistant to temperature, and it has been plasticized. Redness: It may be a problem of refraction, or it may be plasticized. Brittle: more lubrication, external lubrication is greater than internal lubrication.
10. When the PVC pipe is discharged, it is fast and slow, because the external lubrication is too much, and the current is unstable at the same time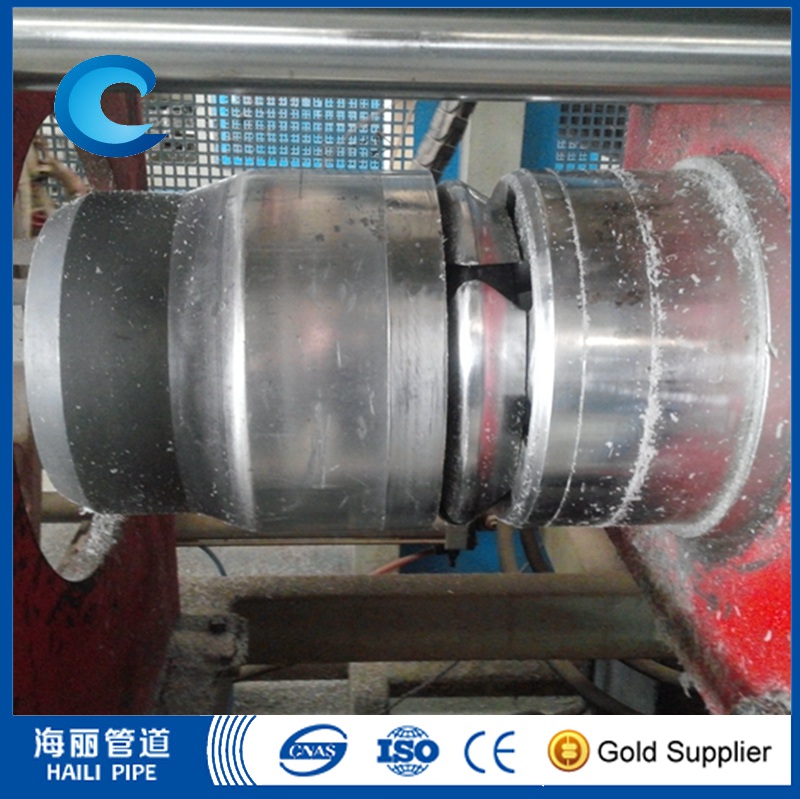 11. To improve thermal stability, it is recommended to use our company's HK-8201 (high melting point, non-volatile, non-precipitating)
12. The single screw or too much calcium powder must be granulated.
13. The reason why the inner wall of the product is not smooth The external lubrication is less, and the internal and external lubrication is uneven.
14. Reasons for current instability Lubrication problems (more)
15. What is the problem with the pipe bend, it may be a mold problem or a cooling problem.
16. What is the reason for the thorns on the plate: less lubrication and insufficient later lubrication
17. The quality of PVC pipes in the same pot is sometimes good and sometimes bad, the mixing is uneven, and the vacuum transportation distance is too long, which causes the mixed materials to be scattered again due to the problems of density and quality.
18. The pipe has lumps: plasticization problems, lubrication problems.
19. The head of PVC granulation is always paste: less stabilizer, higher temperature and less lubrication.
20. Air bubbles inside the fitting: plasticized.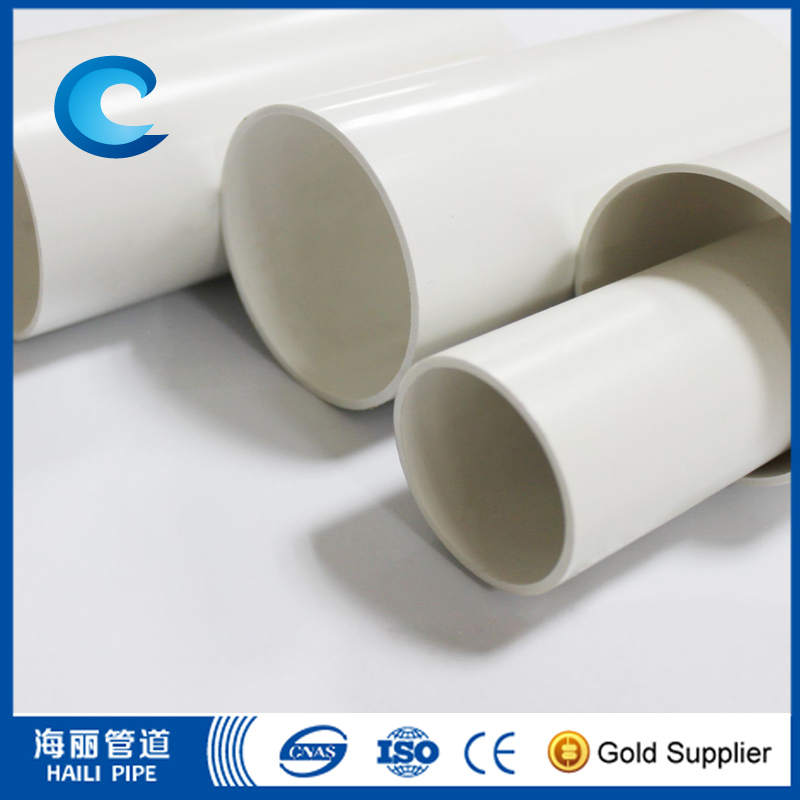 What are the PVC pipe specifications?
PVC pipes can be divided into two types: soft PVC pipe and hard PVC pipe based on different characteristics. The key difference is whether there are plasticizers. There are plasticizers in the soft PVC tube, so the physical properties are relatively weak and cannot bear certain pressure. Therefore, soft PVC pipes are usually used on ceiling ceiling, floor tiles, and leather products, and are often used as wire tube applications.
1. There is no plasticizer in the hard PVC tube. It is very easy to form during production and has good physical properties. The hard PVC pipe is usually used as a drainage pipe and the application of water pipes, and has a great comprehensive utilization value.
2. The market share of soft PVC pipes on the market can only be one -third of the market, while the hard PVC tube occupies two -thirds. The raw materials of the PVC tube are not completely thin, but it can apply environmental protection auxiliary to make it a non -toxic green environmental protection product.
3. The specifications of the PVC tube should be distinguished according to its type. Different types of PVC pipes are different. The nominal diameter of the soft PVC pipe is 50mm, which is usually not easy to exceed this specification. The nominal diameter of the hard PVC tube can be made very large, even 600mm size.