Performance characteristics of HDPE plastic steel winding sewer pipe
1. Safe and reliable ring stiffness Compared with pure plastic pipes, the reinforced steel strip is very easy to make the pipes, especially large-diameter pipes, have sufficient safe and reliable ring stiffness
2. The inner wall is smooth, and the flow resistance is 20-30% lower than that of the cement pipe. The inner wall of the polyethylene (PE) pipe is smooth, the friction coefficient is small, suitable for city sewer line the sediment is not easy to accumulate in the pipe, and the frictional resistance is almost unchanged after long-term use
3. Flexible or non-leakage (electrofusion welding, butt welding) connection, good sealing performance, and environmental protection performance. The two sealing connection methods can be operated manually with simple tools without machinery. It is very simple and fast, achieving reliability and no leakage.
4. Corrosion resistance, the service life of more than 50 years The service life of high-density polyethylene (PE) pipes can be as long as 50 years. suitable for city sewage system service life
5. Lightweight, fewer joints, no need for large equipment, easy installation, and laying, lightweight, no need for large lifting equipment during installation. Good axial flexibility, low requirements on the flatness and firmness of the groove bottom during laying, strong ability to withstand abnormal stress caused by city sewage system improper installation.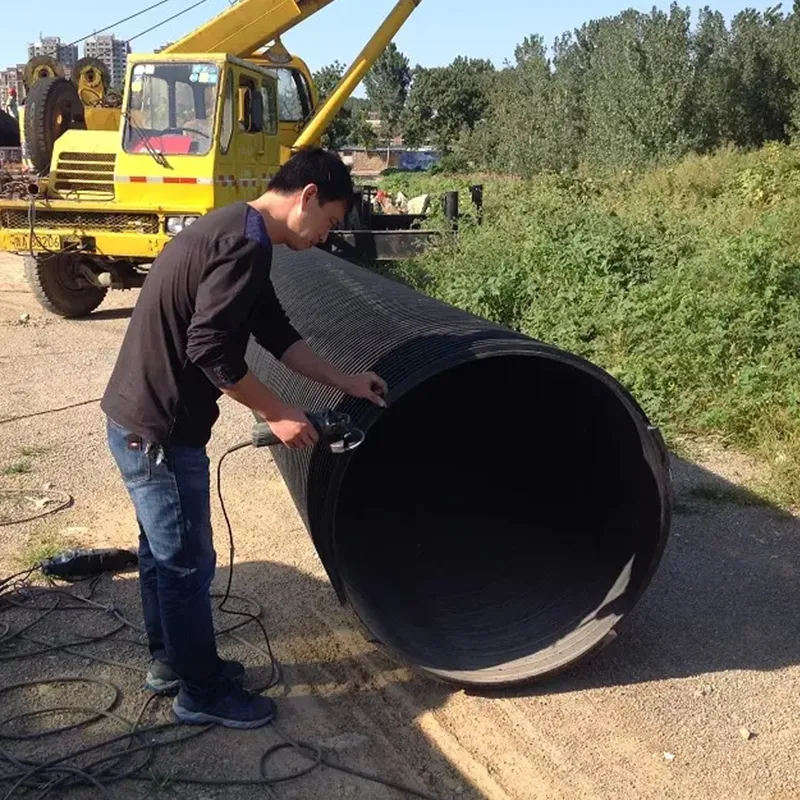 6. On-site production greatly saves transportation costs. The strip can be transported on a reel (ordinary cable reel). The pipe winding device is simple and compact, which is convenient for the manufacturer to transport the device to the vicinity of the construction site. The nearby winding production and supply pipe greatly reduce the user's transportation cost.
7. Strong resistance to abnormal sudden load The pipe can resolve the resulting stress through elastic deformation, avoiding leakage or damage of the pipe connection due to excessive stress and deformation.
8. Competitive comprehensive cost Combining the advantages of steel and plastic materials, the pipe has excellent comprehensive performance. Cheap for city sewer.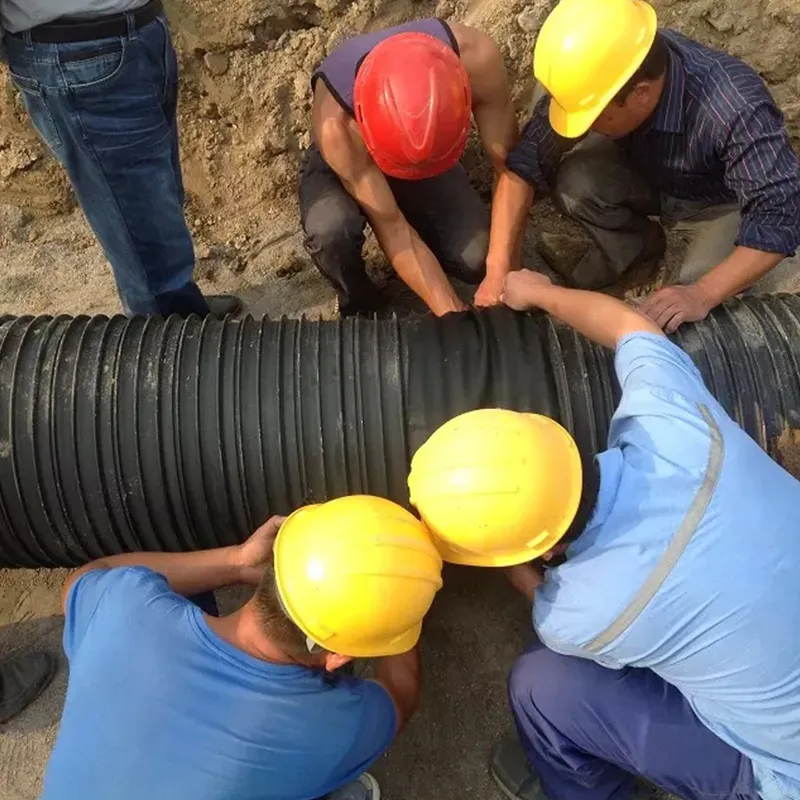 What are the advantages of sewer line plastic steel winding pipe
Advantages of plastic steel winding pipe sewer line:
The plastic-steel winding pipe is light in weight, safe and convenient, with good sealing performance and low construction cost
Due to its high stiffness-to-weight ratio, plastic-steel coiled tubing weighs less than any type of pure plastic tubing with the same ring stiffness.
Safe and reliable ring stiffness for sewer line
Since the elastic modulus ratio of steel and plastic materials is greater than 200 and the weight ratio is greater than 7.85, compared with pure plastic pipes, steel belt reinforcement can easily make pipes (especially large diameter pipes) have sufficient safe and reliable ring stiffness and relative High stiffness to weight ratio.
Strong ability to resist abnormal sudden load
Due to the high rigidity of the pipe ring and good axial flexibility, when uneven soil settlement, groundwater buoyancy, excessive local load on the ground, sudden loads, and disasters such as earthquakes, the sewer line can be resolved by elastic deformation
The stress generated can avoid leakage or damage of pipe joints due to excessive stress and deformation.