Details for Our PE-RT Heat-resistant Water Pipe
Item

PE-RT Heat-resistant Water Pipe

Material

PE

Size

16mm ~ 32mm

Pipe series

S5, S4, S3.2, S2.5

Standard

CJ/T175-2002

Color

White or Yellow

Application

1. Other industrial piping

2. Wine, soft drink, milk and other fluid transporting pipe in food industry,

3. Building hot and cold water supply.

Advantages

1. Excellent thermal stability and long-term compression performance in heating,

2. Flexibility, easy construction, can be coiled and bended when operating,

3. easy to operate,

4. long time service

Payment items

T/T L/C

Port

Qingdao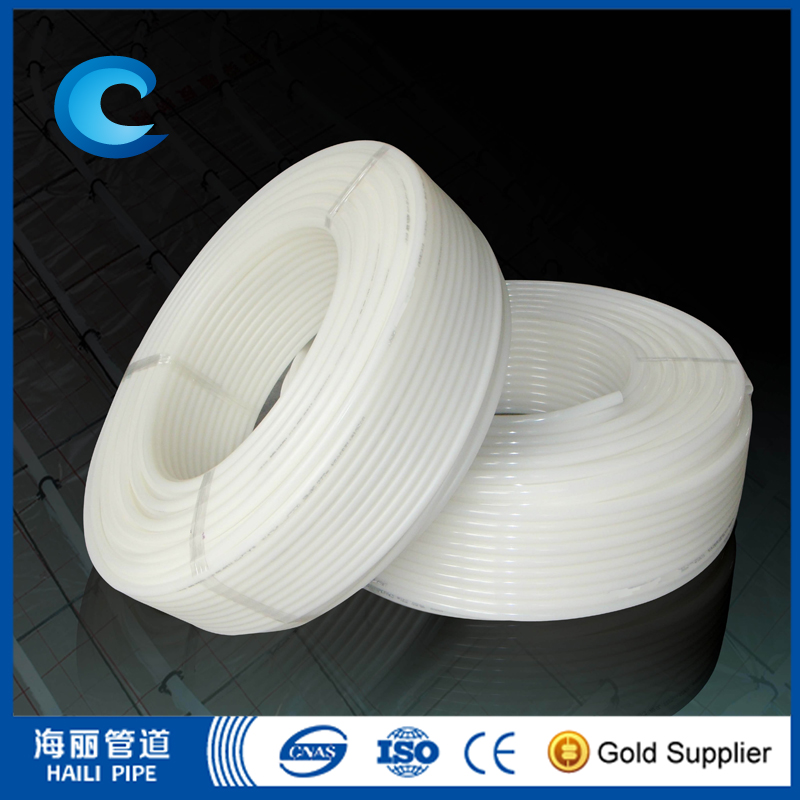 The full name of PE-RT pipe is heat-resistant polyethylene pipe. PE-RT pipe is made of medium density polyethylene (mdpe) and octene polymerized. High temperature resistance and frost resistance are the characteristics of pe-rt pipe. The color of the PE-RT tube is the original color of the raw material, that is, the transparent color, without any color masterbatch and filler.
PE-RT pipe and fittings use ethylene octane copolymer as main materials. It is the high-temperature resistance pipe system according to CJ/ T175 – 2002.
Advantages of PE-RT pipes
Excellent thermal stability and long-term compression performance in heating.
Hot water system(up to 95 ℃), service life is more than 50 years.
Flexibility, easy construction.
PE-RT pipes can be coiled and bended when operating, small bending radius (R = 50D), and no rebound. The stress of bent part can get relaxation quickly, and it avoids the damage in the crook caused by stress concentration in the process of operation. the process as stress concentration caused by pipe bending failure occurred. When operating in low- temperature, pipes don't need to be preheated; so it's very easy to operate, and the cost will be reduced.
Shock resistance, high security.
The low temperature of brittle cracking can reach - 40℃. Transportation and operation in low temperature are available. High ability to withstand external shock, avoid system damage caused by rough operation.
Butt fusion, easy installation and maintenance.
In radiant floor heating project, if pipeline system is damaged by external force, then butt fusion can be used to maintain pipes and it's convenient, fast, and safe, don't need to change the entire pipe. The cost of installation and maintenance is low and cost performance is high.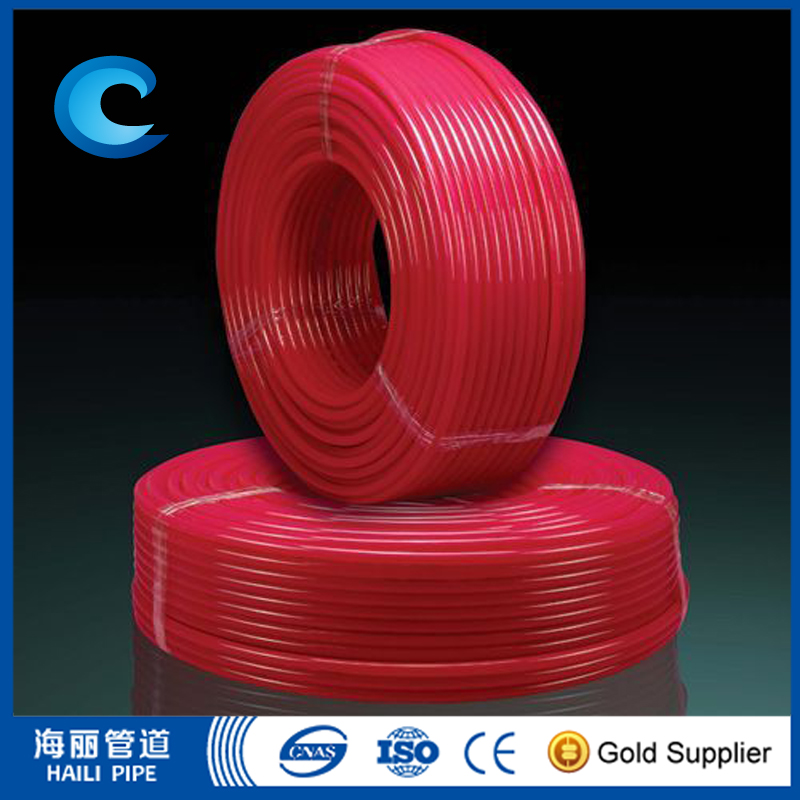 Introduction:
The 16mm ~ 32mm PE-RT heat-resistant water pipe and fittings are widely used in heating systems for residential and commercial applications. These pipes and fittings are specifically designed to withstand high temperatures and provide efficient and reliable heat transfer. In this article, we will explore the key features, benefits, and applications of 16mm ~ 32mm PE-RT heat-resistant water pipe heating pipe and fittings.
Key Features:
Heat Resistance: The PE-RT (Polyethylene of Raised Temperature Resistance) material used in these pipes and fittings can withstand high temperatures up to 90°C, making them suitable for various heating applications.

Flexibility: The pipes have excellent flexibility, allowing for easy installation and routing around obstacles. They can be bent and curved without the need for additional fittings, reducing the risk of leaks and improving overall system efficiency.


Corrosion Resistance: PE-RT pipes and fittings are highly resistant to corrosion, ensuring long-lasting performance and reducing maintenance requirements.


Thermal Conductivity: These pipes have excellent thermal conductivity, efficiently transferring heat throughout the system and ensuring even distribution of warmth.
Benefits:
Energy Efficiency: The excellent heat transfer properties of 16mm ~ 32mm PE-RT heat-resistant water pipes help optimize energy consumption, leading to cost savings and reduced environmental impact.

Durability: The high-quality PE-RT material used in these pipes and fittings ensures durability and longevity, providing a reliable solution for heating systems.


Leak Resistance: The flexibility and jointing techniques used in the installation of these pipes minimize the risk of leaks, ensuring a secure and leak-free system.


Chemical Resistance: PE-RT pipes are resistant to chemicals commonly found in heating systems, enhancing their overall performance and lifespan.
Applications:
16mm ~ 32mm PE-RT heat-resistant water pipes and fittings are widely used in various heating applications, including:
Underfloor Heating Systems: These pipes are commonly used in hydronic underfloor heating systems, efficiently distributing hot water throughout the floor to provide comfortable warmth.

Radiator Heating Systems: They are suitable for radiator-based heating systems, ensuring the efficient transfer of hot water to radiators for effective room heating.


Wall Heating/Cooling Systems: PE-RT pipes are used in wall heating/cooling systems, where they help maintain a consistent temperature in interior spaces.


Snow Melting Systems: These pipes can be utilized in snow melting systems for driveways, walkways, and other outdoor areas, ensuring safe and clear surfaces during winter.
Conclusion:
16mm ~ 32mm PE-RT heat-resistant water pipe heating pipe and fittings offer numerous advantages in heating systems. Their heat resistance, flexibility, and durability make them a reliable choice for various applications. With their energy efficiency and excellent thermal conductivity, these pipes contribute to comfortable and cost-effective heating solutions. Whether for underfloor heating, radiator systems, or other heating applications, 16mm ~ 32mm PE-RT heat-resistant water pipes and fittings provide a dependable and efficient solution for your heating needs.