Product parameters for our PVC-U water pipes
Material: PVC-U

Pressure Rating: 0.5MPa, 0.6MPa, 0.63MPa, 0.8MPa, 1.0MPa, 1.25MPa, 1.6MPa, 2.0MPa, 2.5MPa

Size: 20mm ~ 800mm

Standard: GB/T10002.1-2006 ISO4422-1996

Colors: Gray or White /Other colors are also available upon request

Payment items: T/T L/C

Port: Qingdao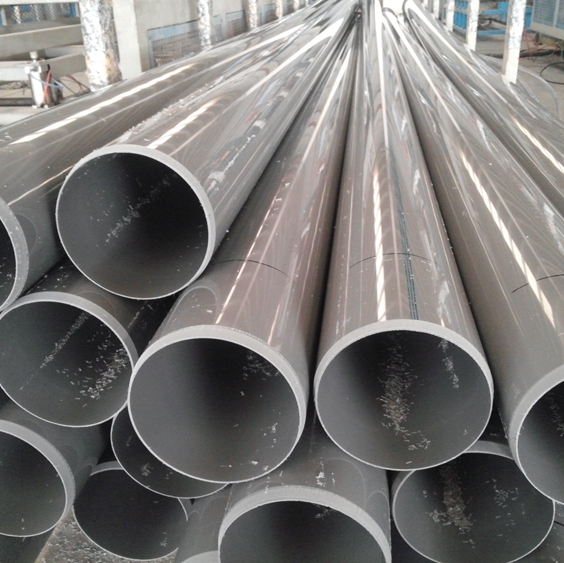 Introduction of PVC-U water pipes
PVC-U is a rigid polyvinyl chloride pipe, usually called rigid PVC. The pipe of this material has a certain strength, but the impact resistance is small. It is generally used as a water pipe for domestic drainage. UPVC, also known as hard PVC or PVCU, is composed of an amorphous thermoplastic resin made of vinyl chloride monomer by polymerization reaction plus certain additives (such as stabilizers, lubricants, fillers, etc.).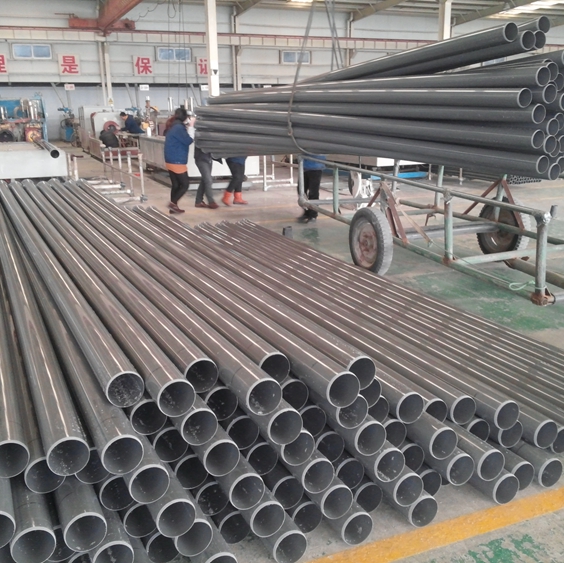 Advantages of our PVC-U water pipes
1. Light weight, convenient to carrying and loading
With the light weight, the specific gravity of PVC is just one-fifth of the iron pipe. So it is convenient to carrying, loading and operating and can save the cost.
2.Good corrosion resistance and chemical-proof
With excellent acid-resisting, alkali-resisting and corrosion resistance, PVC can be used widely in the fields of chemical industry and waste water.
3. Small liquid resistance
With smooth flow of the inner wall and small liquid resistance, the coefficient of roughness is just 0.009, which is lower than that of other pipes. With the same caliber, it can hold more flow volume and no adhesion of incrustation scale.
4. Large mechanical strength
Having good strength of resisting water pressure and impact, at ordinary temperature, it can be used to any conditions of piping engineering.
5. Excellent electrical insulation
PVC pipe has excellent electrical insulation so it can be used as wire, cable casing pipe and can be widely used in telecommunications, power piping and wire piping on the construction.
6. No impact on water quality
The result of the dissolution test proves that PVC pipe does not affect the quality of water, being the best choice for tap-water pipe.
7. Good water-tightness
Its connections, both the loopier socket and the socket joint have the good water-tightness.
8. Easy installation
PVC pipe can be constructed quickly and easily with low cost.
9. Long life-spans
Under the normal working pressure, it can be used for more than 50 years.
10. Low cost
With low cost in transporting, installing and material, the whole project can save 30%-40% cost than that of iron pipe.

Applications of our PVC-U water pipes
Water supply engineering; Electrical engineering; Construction works; Sewerage system; Telecommunications engineering; Drilling engineering; Salt water project; Natural gas engineering; Chemical plant; Paper mill; Brewing fermentation plant; Electroplate plant; Agricultural garden; Oil field; Livestock breeding; Freeway engineering; Golf course engineering; Plastic sheet for fishing.