Electrofusion fittings for gas are specialized fittings used in gas distribution systems to join polyethylene pipes together. These fittings have an outer shell made of corrosion-resistant material and an internal conductive element that generates heat for the melting process. The fusing process involves applying a high voltage current to the fitting, heating the internal components, causing the shell and tubing to melt and fuse together.
Electrofusion fittings are efficient, durable and reliable for gas distribution systems. They are available in different sizes and shapes such as couplers, tees, elbows and reducers to meet specific installation requirements.
Advantages of electrofusion pipe fittings for gas:
1. One of the most notable advantages of electrofusion joints is that they are easy to install. The process requires only a few steps and is much faster than other methods. These fittings are also very versatile and can be used on gas lines of various sizes and materials.
2. Another advantage of electrofusion fittings is their durability. The joints created are extremely strong and resistant to damage from environmental factors such as corrosion, making them a reliable choice for gas pipelines.
3. Electrofusion fittings have a long service life, typically 50 years or more if maintained properly.
4. Electrofusion fittings have a high degree of integrity, which is crucial in gas pipelines. These fittings create a seamless connection between pipes, reducing the risk of pipe leaks. This is especially important on natural gas pipelines, where leaks can be dangerous and potentially life-threatening.
5. Electrofusion joints can withstand extreme temperatures. These accessories can withstand a wide temperature range, making them suitable for both hot and cold environments. This is especially useful for natural gas pipelines that may be exposed to extreme temperatures in different environments.
6. It is also worth noting that electrofusion fittings are environmentally friendly. Accessories are made of plastic material which is recyclable and has a low carbon footprint. This makes electrofusion fittings an excellent choice for companies looking to reduce their environmental impact.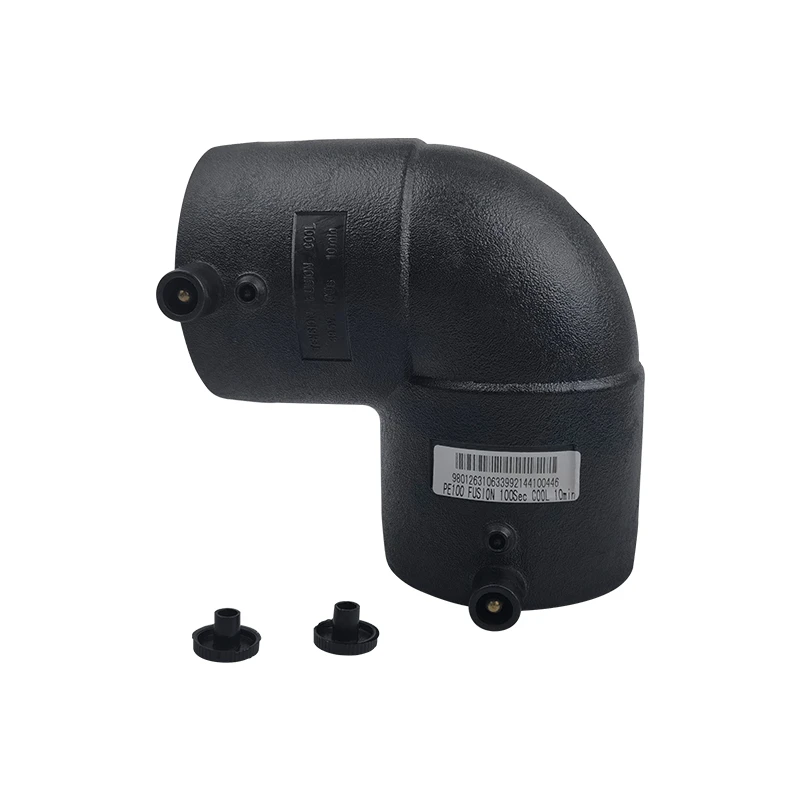 Installation standards for electric fusion pipe fittings for gas pipelines
1. When selecting electrofusion fittings for gas pipelines, it is very important to choose fittings that comply with industry standards and regulations. This will ensure safe and reliable use of fittings in gas pipelines. It is also important to follow proper installation procedures to ensure that accessories are installed correctly and safely.
2. It is important to note that EF joints should only be installed by trained professionals who are familiar with proper installation procedures and safety regulations. Improper installation of EF joints can lead to leaks, fires, and other hazardous conditions.
In conclusion, electrofusion fittings are an excellent choice for gas piping because of their ease of installation, durability, versatility, high integrity, ability to withstand extreme temperatures, and environmental sustainability. When choosing fittings for gas pipelines, you must choose fittings that meet industry standards and regulations, and follow correct installation procedures to ensure that gas pipelines are safe and reliable.