What is HDPE water pipe?
HDPE water pipe is a new type of plastic pipe. The raw material is polyethylene resin with high density, which is made by extrusion molding process. In construction situations without internal pressure, HDPE water pipes can generally replace steel pipes and PVC pipes, so green and environmentally friendly HDPE water pipes are widely used in roads, railways, subways, landfills, agriculture, gardening and other projects in the Philippines In the drainage construction, it is used to discharge rainwater, sewage, agricultural irrigation water and so on.
Then it is no surprise if you see a wide range of HDPE water pipes in the Philippines market.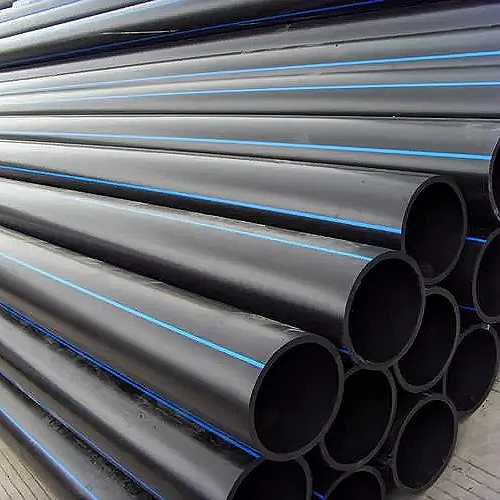 HDPE water pipe Features.
High toughness and good seismic performance;

The connection is reliable;

Low density, light weight, easy to handle and install

Can resist a variety of chemical media corrosion;

Excellent hydraulic performance, the wear resistance coefficient is only 0.009;

Long service life, up to 50 years;

Good hygiene and environmental performance;

Better resistance to slow crack growth (SCG) and rapid crack propagation (RCP).
It is precisely because of the excellent characteristics of HDPE water pipe that HDPE water pipe has been widely used in the Philippine municipal water system. You can think about it, a set of HDPE water pipe system can work silently for the citizens for at least 50 years underground. Because HDPE pipes rarely go wrong.
If you are from the Philippines and are engaged in municipal engineering business, our factory hopes to have a long-term cooperation with you.
HDPE water pipe introduction
HDPE pipe sizes are from DN32 to DN1200.
The pressure grade is between 0.6mpa and 1.6mpa, with 5 grades.
HDPE pipe in the temperature of 190 ℃ n240 ℃ between will be melt, using this feature, the pipe (or pipes) a good contact with both parts of the melt,
And maintain the appropriate pressure, after cooling the two can be firmly integrated.
Therefore, the connection mode of PE pipe is different from that of u-pvc pipe. Generally, the two methods are electric hot melt connection and hot melt butt joint. When DN is greater than or equal to 75, hot-melt butt joint or electric melt socket connection is adopted. Connect with different materials using flange or thread connection.
Performance characteristics of HDPE drainage pipe
HDPE drainage pipes, which are often used in Philippine municipal engineering, have many advantages. Let's talk about it together.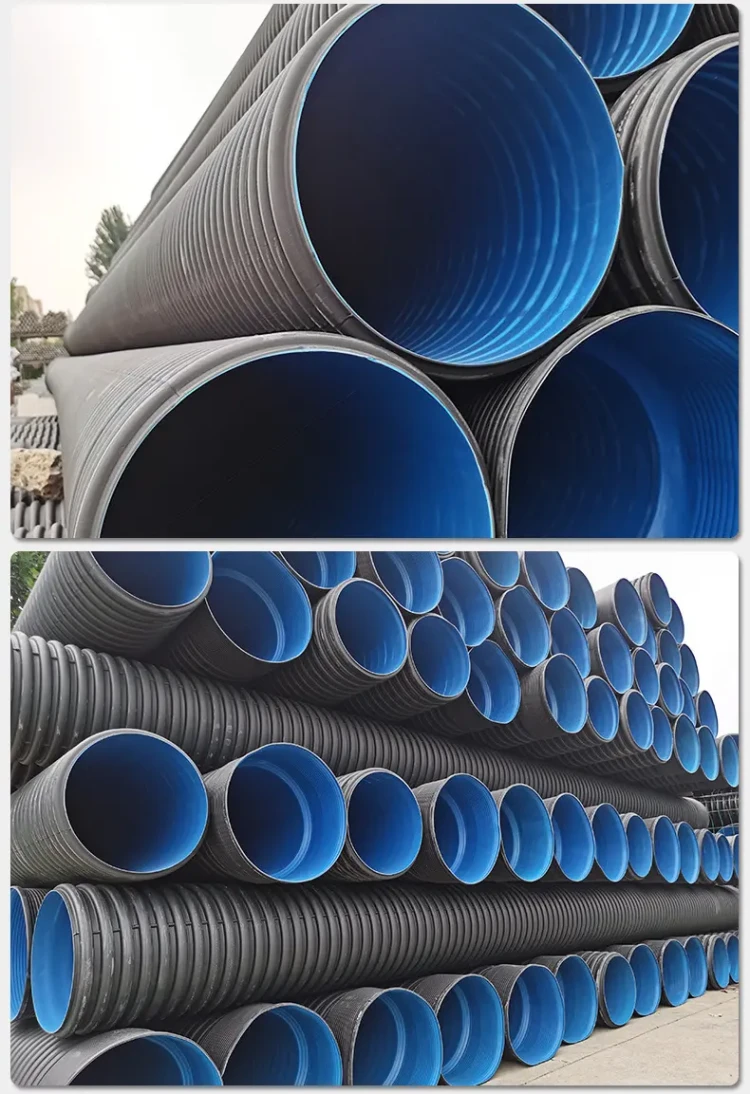 HDPE drainage pipe has high drainage safety. HDPE fully considers many factors in its design to improve its performance. When in use, its orifice is placed in the trough. Under the double action of the wave crest and the filter fabric, this kind of pipe is not so easy to be blocked when in use, which ensures the unobstructed drainage system and improves the safety of use. sex.

The strength and flexibility of HDPE drainage pipe are organically combined. The design of the drainage pipe adopts a double corrugated structure, which effectively improves the product's ability to resist external pressure, so that the drainage system will not deform even under strong external pressure, which effectively guarantees The proper functioning of the drainage system.

Corrosion resistance of HDPE drainage pipe. The raw material for the drainage pipe is plastic, and the corrosion resistance of the plastic is greatly improved compared with the previous soft spring drainage pipe.

HDPE drainage pipes are highly economical. In the market, the price of this kind of HDPE drainage pipe is lower than those of other drainage pipes with the same caliber, which makes it more economical to buy this kind of drainage pipe.
This is one of the important reasons why HDPE drainage pipes are popular in the Philippine market.
HDPE water supply pipe performance characteristics
HDPE water supply pipe is made of high-density polyethylene (HDPE), its hardness, tensile strength and creep are better than low-density polyethylene; it has better wear resistance, electrical insulation, toughness and cold resistance; chemical stability Good, at room temperature, insoluble in any organic solvent, resistant to acid, alkali and various salts.
In the water supply pipeline project in the Philippines, HDPE water supply pipes have also been widely used and recognized.
In this century, a revolutionary progress has taken place in the field of pipelines, that is, "replacing steel with plastic". With the rapid progress of polymer material science and technology, the deepening of the development and utilization of plastic pipes, and the continuous improvement of production technology, plastic pipes have fully demonstrated their excellent performance. Today, plastic pipes are no longer mistaken for "cheap substitutes" for metal pipes. In this revolution, polyethylene pipes are favored and are increasingly shining brightly. They are widely used in gas transmission, water supply, sewage discharge, agricultural irrigation, fine particle solid transportation in mines, as well as oil fields, chemicals, post and telecommunications, etc., especially in fields such as It has been widely used in gas transportation.
Such green and environmentally friendly water supply pipes will play an important role in the global infrastructure.