Name: Mining PE pipes used in the pit

Material: PE100

Pressure Rating: 0.6MPa, 0.8MPa, 1.0MPa, 1.25MPa, 1.6MPa

Place of Origin: China

Size: 32mm ~ 1000mm

Standard: MT558.1-2005

Colors: Black with red stripes, Other colors are also available upon request

Applications:Mine PE water supply and drainage pipes, Mine PE whitewash pipes, Mine PE positive pressure ventilation pipes and negative pressure ventilation pipes, Mine PE gas drainage pipes

Payment items: T/T L/C


Port: Qingdao

How to weld mining PE pipes used in the pit
In pit, PE pipe links need to be welded to be firm. This can greatly prevent water leakage or air leakage.
The connection types of PE ore pipes include electrofusion, butt welding and flange connection..
The general principle of welding of mining PE pipes is that polyethylene melts in the range of 190-240 ℃ (generally speaking, the melting temperature of different grades of raw materials is also different, so if the melting pipes can be fully contacted under appropriate pressure (the electric melting pressure comes from the expansion of polyethylene itself in the melting process), after cooling, the mining PE pipes can be firmly melted into a whole. When PE water pipe or PE gas pipe is connected with pipes, valves and fittings of other materials, flange connection or plastic steel transition joint shall be used. It is very important to weld mining PE pipes in pit.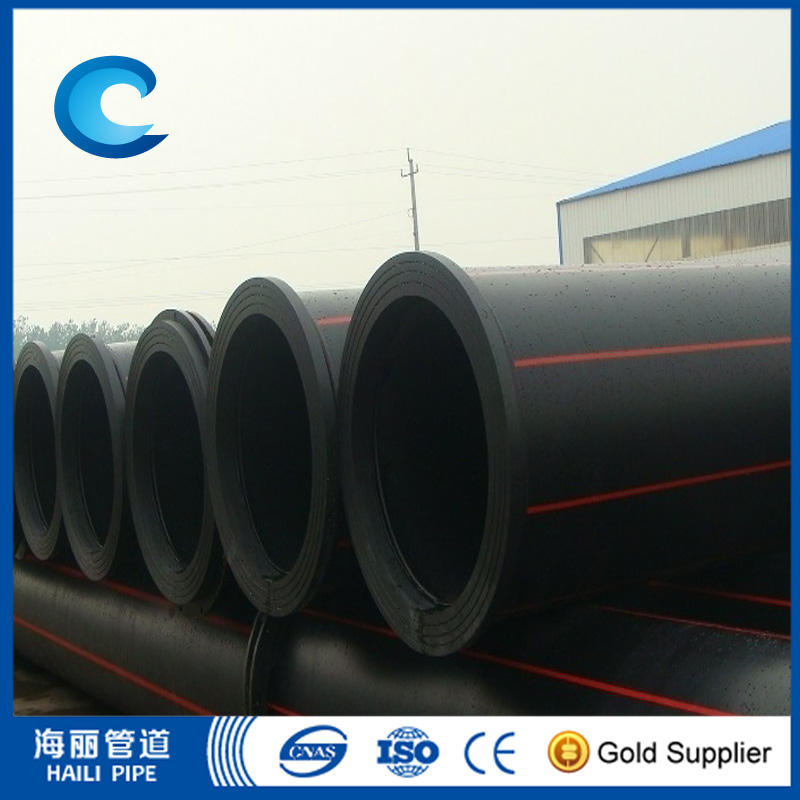 Advantages of mining PE pipes compared with steel pipes
PE pipe is lighter

Light HDPE pipes: Its unit weight is only one seventh of steel pipes and half of glass pipes, being convenient in transportation and installation. Especially in the mine, it can greatly reduce the working intensity of workers and increase work efficiency.Corrosion Resistant: resist chemical mediator corrosion and electron chemical corrosion
Mining PE pipe has low fluid resistancehas
Highly smooth pipe wall and little resistance to fluid: The inner wall of pipe is smooth, and the roughness is two fifths of that of steel pipes, with little transmission resistance. Under the same condition, the delivery capacity can be increased by 30%.
Mining PE pipes have water tightness and connection performance

Good water tightness and connection performance: The connection of pipes is excellent. It is flexible for construction. Pipes are connected by means of socket welding, hot melting and flange connection. Pipe's sealing is outstanding.
Mining PE pipe is high strength, impact resistance and excellent mechanical properties

High intensity, resistance to impact, outstanding machinery performance: The abrasion resistance HDPE resin used in pipes is 5 to 6 times of that of steel pipes; the anti-aging performance is good and it is hard to embrittle. Its toughness helps absorb impact energy; it has good resistance to rapid crack propagation, and elongation at break can reach 300%, so the installation in mine is not greatly influenced by terrain settlement.
Mining PE pipe is flame retardant and has excellent antistatic performance
Inflaming retarding and antistatic performance: The inflaming retarding and antistatic components are evenly distributed in pipes, so the inflaming retarding and antistatic performance will not be affected because of long service time. These performances are consistent with MT181-88 standard and suitable for flammable and explosive sites like mine.
Mining PE pipe can be reused
High reutilization rate and significant comprehensive benefits: Pipes can be connected by flanges and flexible to disassemble. Besides, the pipes' service life is long and hard to be corrupt and deposit, being able to reutilize.
Mining

PE pipe corrosion resistance and not easy to deposit impurities


Corrosion resistance and hard to deposit: HDPE pipes are strongly resistant to corrosion and unnecessary to anticorrosive processing, saving the cost of corrosion prevention and contaminant release. The overall economic efficiency is 5 to 6 times of that of steel pipes, being especially suitable for the underground transmission of mediums containing sulfur, calcium and magnesium ion.