UPVC electric conduit pipe specification
PVC-U pipe has strong corrosion resistance, easy bonding, low price, and hard texture, but due to the exudation of PVC-U monomer and additives, it is only suitable for water supply systems with a conveying temperature not exceeding 45 °C. Plastic pipes are used in drainage, wastewater, chemicals, heating and cooling fluids, food, ultrapure liquids, slurries, gases, compressed air, and vacuum system applications.
PVC pipe (PVC-U pipe) Rigid polyvinyl chloride pipe is made of polyvinyl chloride resin combined with stabilizer, lubricant, etc., and then extruded by hot pressing method. It is the earliest plastic pipe that has been developed and applied.
The advantages of PVC pipes are as follows:
1. It has good tensile and compressive strength: but its flexibility is not as good as other plastic pipes.
2. Small fluid resistance: The pipe wall of PVC-U pipe is very smooth, and the fluid resistance is very small. Its roughness coefficient is only 0.009. Its water conveying capacity can be increased by 20% compared with cast iron pipes of the same diameter and 40% higher than that of concrete pipes. %.
3. Excellent corrosion resistance and chemical resistance: PVC-U pipes have excellent acid resistance, alkali resistance, and corrosion resistance, are not affected by moisture and soil pH, and do not need any anti-corrosion treatment when laying pipes.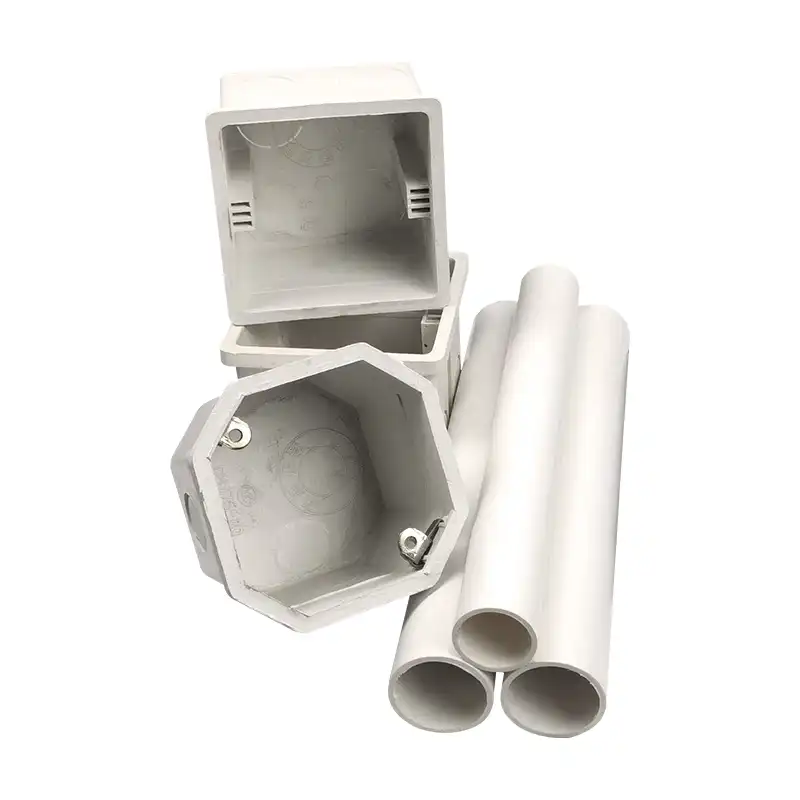 4. Good water tightness: The installation of PVC-U pipes has good water tightness regardless of whether it is connected by bonding or rubber ring.
5. Anti-biting: PVC-U pipe is not a source of nutrition, so it will not be eroded by rodents. According to tests conducted by the National Sanitation Foundation in Michigan, rats will not bite PVC-U pipes.
6. Performance test: curing time, shrinkage, splitting strength, tensile property, peel strength, thermal stability, pot life, storage period, the release of harmful substances.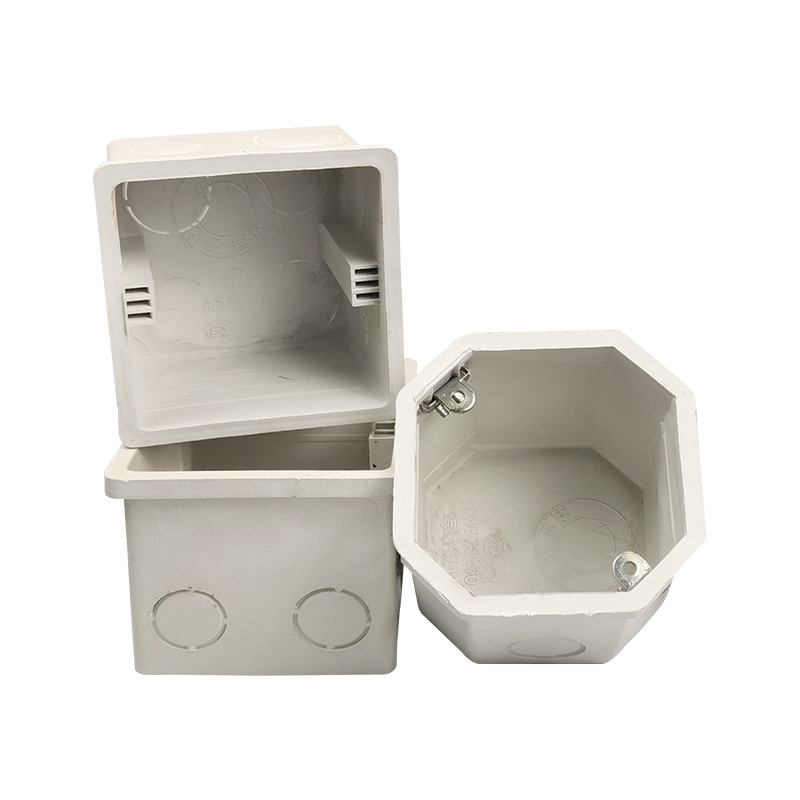 What is the difference between PVC wire pipe and UPVC wire pipe?
U-PVC pipe uses polyvinyl chloride resin as the carrier, which has excellent characteristics such as accurate temperature sensing, timing melting, and rapid absorption of active ingredients of additives when weakening the attraction between resin molecular chains. When the resin is subjected to high temperature and melting, it can capture, inhibit, absorb and neutralize the release of hydrogen chloride, and carry out a double bond addition reaction with the polyolefin structure to replace the unstable chlorine atom in the molecule. Thereby, the oxidative decomposition of the catalytic degradation box of the resin in the molten state can be effectively and scientifically controlled.
PVC is a vinyl polymer, and its material is amorphous. In practical use, PVC materials often add stabilizers, lubricants, auxiliary processing agents, pigments, impact resistance agents, and other additives. It has non-flammability, high strength, weather resistance, and excellent geometric stability. PVC is very resistant to oxidizing agents, reducing agents, and strong acids. However, it can be corroded by concentrated oxidizing acids such as concentrated sulfuric acid and concentrated nitric acid and is not suitable for contact with aromatic hydrocarbons and chlorinated hydrocarbons.