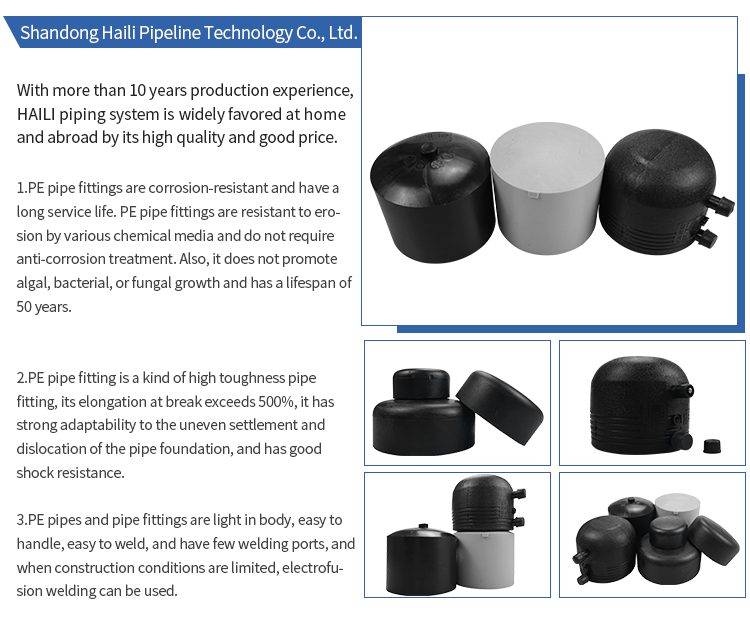 In the sales and application of polyethylene piping systems, about 15% to 20% of the sales are pipe fittings. The pipe fittings of polyethylene piping systems are mainly divided into two types: hot melt pipe fittings and electrofusion pipe fittings. Due to the price, they are widely used in engineering applications. The amount of medium-heat melting pipe fittings is more than that of electrofusion pipe fittings, but electrofusion pipe fittings play an important and irreplaceable role in engineering and maintenance. Especially in construction, electrofusion pipe fittings are less affected by the external environment and human factors, so The reliability is better and more popular with users. Especially in gas pipe engineering, electrofusion fittings are being used more and more. At the same time, due to the complex production technology, high cost and high sales price of electrofusion pipe fittings, the profit margin of electrofusion pipe fittings manufacturers is also higher, and it has become a hot spot for investment.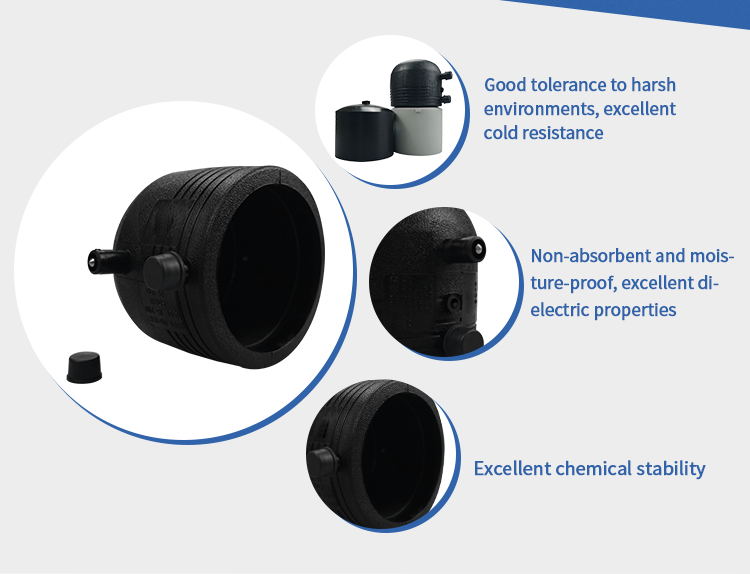 PE pipe electrofusion welding method
With the rapid development of urban planning and construction, PE pipes have been widely used in various construction projects, and many advantages have been recognized by us. For better application, let's learn about the methods of electrofusion welding of PE pipes. There are many welding methods for PE pipes, among which electrofusion welding is a very common one.
We use an electrofusion welding machine to heat the resistance wire embedded in the inner wall of the electrofusion pipe part, and use its heating energy to connect the PE pipe part to the pipe. Generally, when the melt is under high temperature and high pressure conditions, the molten part on the interface after the gap at both ends of the pipe is closed, the molecular chains of the PE pipe melt will diffuse to each other.
When the depth of diffusion on the interface reaches the size determined by the chain entanglement, the interface after natural cooling needs a certain welding strength to form a reliable pipe connection. Welding PE pipes mainly depends on the design of the electrofusion pipe parts and the temperature of the resistance.
Resistance characteristics, stability of supply voltage provided by electrofusion welding, performance of tube parts and tube materials. Therefore, when we weld the PE pipe, we must heat the PE pipe in advance, which can not only improve the strength of the pipe, but also achieve a good welding effect.