The PVC drain inspection chamber in pakistan

The PVC drain inspection chamber, also known as the standpipe inspection port, is installed between two equal-diameter PVC drainage pipes with an inspection port in the middle. When the pipe is blocked, it can be unscrewed to check the internal condition of the pipe and remove the blockage. thing.
PVC drain inspection chamber is often used in Pakistani municipal engineering, schools, hospitals and factory sewage projects. These conveniences make the drain inspection chamber irreplaceable.
The PVC drainage tee
PVC drainage tee, also known as PVC downstream tee, is used to connect three equal-diameter PVC drainage pipes.This PVC drainage tee is often used in drainage pipe projects not only in Pakistan, but also in various countries around the world.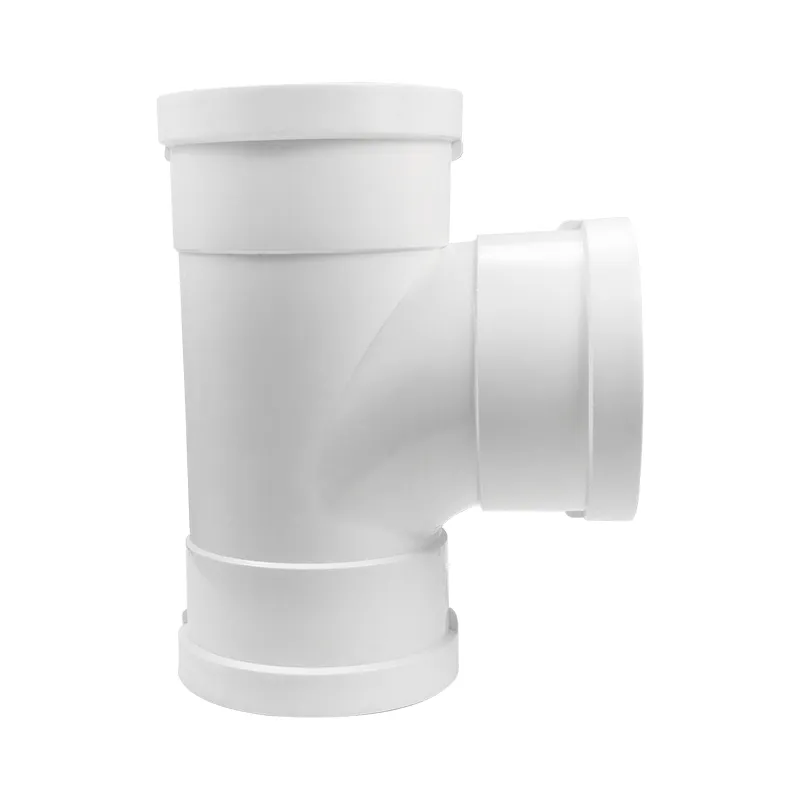 Notice about PVC pipe fitting in pakistan
If you are running a drainage pipeline engineering business in Pakistan, the precautions for installing PVC pipe fittings should be known.
Installer: The design and installation of the plastic pipe system must comply with the established standards and specifications, and the suitability for the application must be confirmed before installation.

Adhesive bonding: Choose good quality cleaners and glues according to the type of pipe end connection, use an applicator of the appropriate size, and follow the manufacturer's instructions for use.

Mouth-to-mouth bonding: Use a good-quality plastic mouth sealant or a mouth-sealing tape of PTFE tubing. Note: Some sealants mixed with chemical components may cause stress, so the plastic mouth connection only needs one or two turns, do not lock too tightly.

Warning: Do not use compressed air or gas on plastic pipe fittings. Also, do not test plastic piping systems with compressed gas or gas.
Under standardized operation, the life of the drainage pipeline project will be longer. PVC pipe fitting in pakistan will be widely used in drainage pipeline engineering, and the quality of PVC pipe fitting should also be paid enough attention.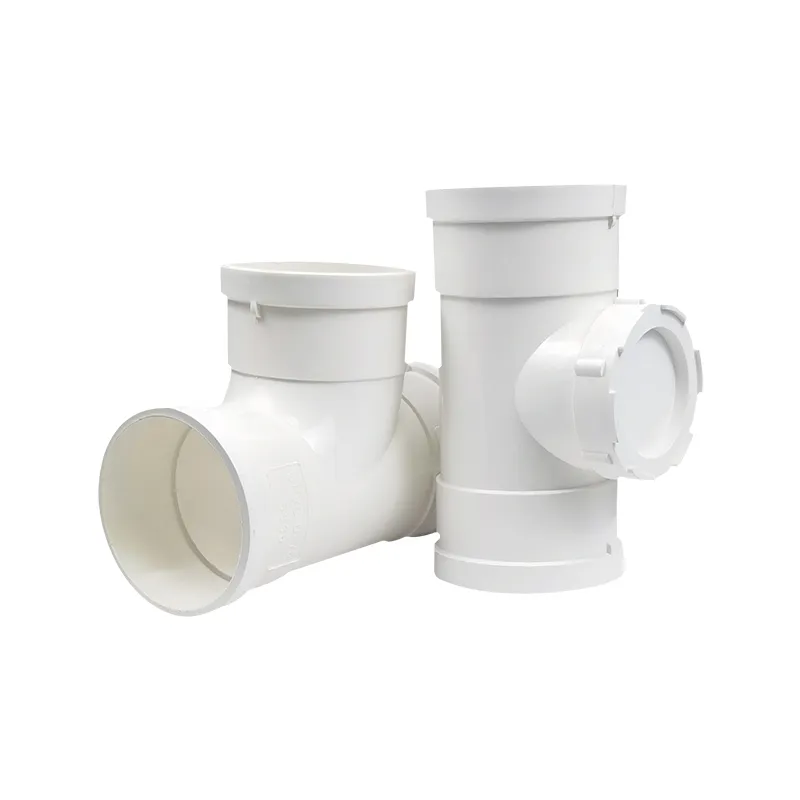 How to separate PVC pipe fittings after gluing?
During pipeline construction in Pakistan, PVC pipe fittings are sometimes glued by mistake. So what do we do with the already glued PVC pipe fittings?
If the bonding time is not long, you can use the heating soaking method, that is, put it in hot water, and the glue of the adhesive will dissolve in the water and disassemble. If the bonding time is long, the glue will corrode and dissolve the pipe fittings and pipes. As a whole, this can only be done by removing the pipe fittings to abolish this part of the pipe, or if the bonding is not good, cut off the pipe and cut the pipe from the inside of the pipe fitting, remove it with a flat-blade screwdriver, and keep the pipe fitting.
What is the difference between PVC pipe fittings and the size of the head
Conduit fittings can only deliver fluid from the small end to the large end. There is no limit to the size of the header.
How to improve the Vicat softening point of PVC pipe fittings in pakistan
Influencing factors
1. Various lubricants reduce Vicat;
2. Liquid additives reduce Vicat;
3. CPE reduces Vicat;
4. Fill to increase Vika within a certain range;
5. ACR additives increase Vicat;
As long as it is a pipeline construction project in Pakistan, pay attention to the above points. You can try your best to increase Vika