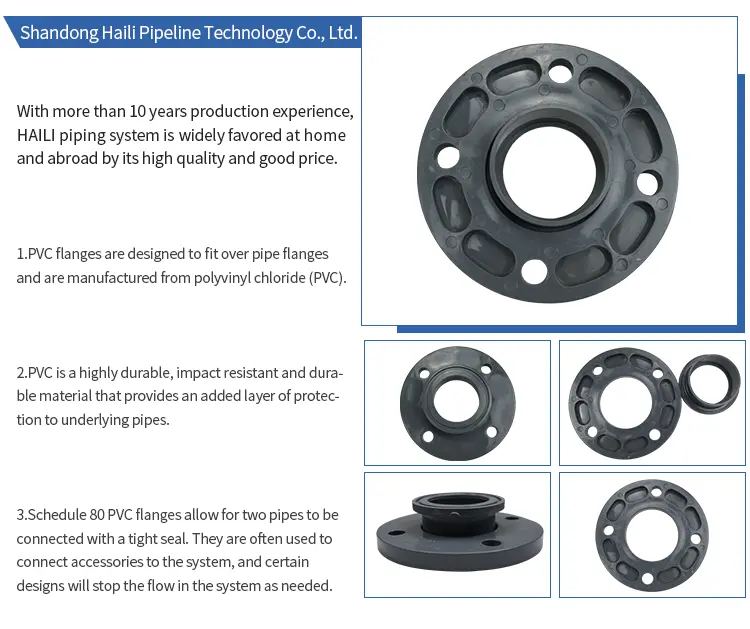 PVC Flange connection
Flange connection is to fix two pipes, pipe fittings or equipment on a flange plate, then add a flange gasket between the two flange plates, and finally tighten the two flange plates with bolts. A detachable joint which is tightly combined.
The advantage of PVC flange fittings
Flange connection has good strength and tightness, and is suitable for a wide range of sizes. It can be used in equipment and pipelines, so it is the most common application.
The shortcoming of PVC flange fittings
However, when the flange is connected, it cannot be assembled and disassembled quickly, and the manufacturing cost is high.
Lap Joint flange of PVC
The Lap Joint flange is the movable flange piece, which is generally matched with the water supply and drainage fittings (the most common on the expansion joint). The equipment is bolted.